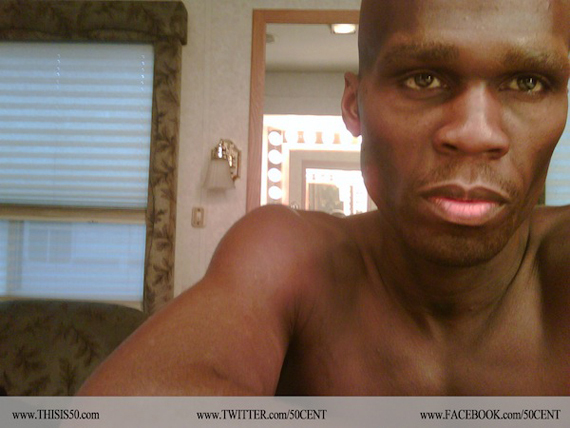 50 Cent has lost a TON of weight to the point where he looks absolutely emaciated. Apparently, 50 is preparing for his role in the upcoming film Things Fall Apart where he plays a football player with cancer. 50 is also co-producing the film with Randall Emmitt of Cheetah Vision Films.
According to his webiste, ThisIs50.com, 50 Cent lost over 50 pounds; he now sits at 160 pounds. It took him only nine weeks* to lose the weight on a "liquid diet and working out three hours a day" (that "working out" is weed, right?).
This reminds me of The Machinist (above), where Christian Bale plays an emaciated insomniac. I remember reports that stated Bale lost the weight by eating an apple and yogurt a day. I think it's quite dangerous for actors to take a role to such an extreme, isn't that what make-up is for? Especially for 50 Cent, who is required to exert a huge amount of energy into live performances surrounded by crowds; how could he stand it?
Do you think this is too extensive for an actor? Let me know in the comments or on my Twitter account (SrGooGoo): http://twitter.com/srgoogoo