PREVIOUSLY
Part 1: A Life In Pieces (click here) Part 2 Another Life In Pieces, part 3 A Life in Anguished Pieces, Part 4 A Life in Mobile Words, Part 5 A Life in Coffee Part 6 A Life in Loneliness, Part 7 A Life In Rags, Part 8, A Life in Confusion, Part 9, A Life In Families and Part 10, A Life in Memories
A LIFE IN CONTEMPLATION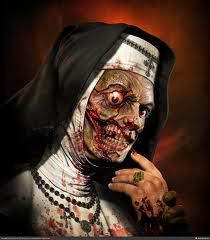 Time can fly, minutes morph into hours and hours into days, and it was several days later that Rusty, sitting with yet another Gin and Tonic in Saphie's front room, broached the subject of his sister once again. She had returned after their last meeting, reluctantly, to the hostel where she lived, but she hated the place.
"It drags you down," she had said, "everyone in the place has lost their direction and it makes you want to lose yours. Nobody washes, so you don't. Nobody cares about their clothes, so you don't. And everyone's watching everyone else because even little things – a box of matches for instance – can be stolen because they're currency."
"We'll have to think of something better for you, then," he had told her.
And the hours had morphed into days.
"I'm worried about Izzy," he said at last. Since meeting her he'd been in Saphie's home more than he'd been in his own. He hadn't stayed the night, though. That seemed a step too far in his mind, and he guessed Saphie would have felt the same. They had slowly (or not so slowly, in actual fact) become friends, but neither had made any move in the direction of the bedroom. They had both grown up and learned the ways of the world in very different times than the present in which everything seemed permissable: it had, in fact, been a very different world.
The pill put an end to the old ways, he found himself thinking when he got round to philosophising. And I don't know which ways were best. The old affairs when I was young, the careful courting lest temptation drove us to going too far … the marrying in front of an altar with the seriousness of vows meant to bind us together … and then finding, in the aftermath of the church and reception, that maybe we didn't actually find the bedroom antics the right ones for us after all, when it was a day too late… not that it was like that with Connie and me, of course…
"What about Izzy?" asked Saphie.
"She was alright in the convent," he said, "at least I thought she was. I wish she'd stayed there."
"I know full well why she had to leave," said Saphie, "Why did she go there in the first place? I mean, with her … orientation, moving into a strictly female environment will have put too much temptation in her way. I know what it was like because I got tempted … by your Izzy, who was the dearest, sweetest woman I'd ever met…"
"I hadn't thought of it like that," frowned Rusty. "She went there to get away from accusation, my father and his inability to understand anything that wasn't down-the-line heterosexual. And yet…"
"Is there something lurking in your mind, Rusty? Some gorgeous piece of nonsense that might explain everything?"
"It's nothing, really. But my dad, when he was younger and I was a very small kid, used to play Sunday afternoon football for the local pub team. The Bitch and Harpoon, and always just about bottom of the league! He wasn't much good, but it got him out of my mother's hair while she cooked a late dinner. I used to go there to support him, though I've always hated football. Shivering on the touch-line and not really understanding what was going on! But one day…"
"Yes?"
"I saw him with another man in the showers after a game, and they were … touching each other. You know what I mean?"
"Naughty boys!" smiled Saphie.
"I sort of think he was so hard on Izzy because there was something in himself that he hated. He would never have admitted it, of course, and when he saw me looking he laughed out loud and slapped the other man on the back as if they'd shared a secret joke – and pulled his own underpants on back to front in his haste!"
"You think … it must have been such a long time ago… it can't matter any more." murmured Saphie.
"Not now, of course it doesn't matter. But he was always so hard on poor Izzy when he suspected the truth about her, so harsh, he even wanted to beat her with his leather belt, to knock her badness out of her, as he said! But I was bigger than him back then, and stopped him easily. Yet if he was driven more by self-loathing than dislike for anything he thought Izzy might be up to … it might have been that streak in him, that little streak of desire, that drove her to live in a convent with loads of other women…"
"There weren't so many of us in the convent," said Saphie. "The selfless life of a nun flew in the face of the rock 'n' roll era we had passed through! Most of them were ancient creatures, besotted by prayer and an unshakeable belief in the magic and mystery of faith. They would no more have peeped in each other's knickers than flown to the moon! And when one of them died there was rarely a new face to replace them. I guess Izzy was fortunate that I was there, a bit older than her – but no wiser!"
"Anyway, what do you think I should do about Izzy?" asked Rusty. What would you do?"
"I'd take her out of that hostel straight away, and find a proper home for her to live in. And a job: she might not be as young as she was and it might have to be voluntary, but she needs something to take her mind off herself – and me and the woman I used to be."
"And you and the woman you used to be?"
"You know why she put so much effort into finding me, surely? She wanted to relight an old fire, one that was put out firmly when I left the convent. I've lived a more normal existence since then because I'm in the real world rather than the foggy cloisters where testosterone never flowed! I won't lie to you: I can only feel affection and respect for the hours Izzy and I spent together, and if what we did and thought was wrong then so be it – in my mind there was nothing wrong about it at all."
"I know, Saphie. Why on Earth did you have to leave your mobile phone at that table outside the café?"
"She'd still have found me, Rusty. The only difference would be you wouldn't have known, that's all, and as she's your sister don't you think you should know?"
"Poor little Izzy," sighed Rusty.
"The bigger question also involves you and a woman," smiled Saphie. "What are you going to do about Agatha? The woman who lived with you right up to the day she ran slap bang into a horse and cart?"
"She's homeless without me, Saphie," groaned Rusty.
"What about her husband? The man she says she really couldn't get on with?"
Rusty shook his head. "They never married and he wants nothing to do with her," he said. "From what I can make out he's a bit of a thug and he even knocked her about a bit. But he says he's not responsible for her an any way. I emailed him, you know, and the message he sent back made far from pleasant reading."
"Agatha and Izzy," sighed Saphie. "Two problems. And both of them only soluble if we allow them to wreck our own lives. You back in the land of harmony with Agatha, hoping she doesn't end up in another coma, and me with your Izzy, trying to make her understand that I'm not the Saphie she knew because the environment and the circumstances aren't the same."
"I thought I'd got rid of her," moaned Rusty. "I'll never know why I let her in my life in the first place. I can't have been that lonely and lost!"
"Then there's you and me," added Saphie. "I like you, Rusty. Do you like me?"
He nodded. "Very much," he sighed. "You must know that by now!"
"Then somewhere in the chaos that is four old people there's got to be a solution, and I've got the beginnings of an idea what it might be," said Saphie quietly.
© Peter Rogerson 17.08.14