Beti B is just a week old and already Amitabh Bachchan is referring to her as his family's own goddess Laxmi.
Aishwarya Rai's daughter has certainly brought joy to the Bachchan family, but Amitabh's adulation goes above simple happiness. He says that Beti B is "the goddess Laxmi to have graced our home."
Laxmi (or Lakshmi, more commonly) is a figure in Hindu mythology who is thought to bring prosperity and wealth to those who worship her. She is perceived to be the embodiment of beauty and charm. Beti B has certainly charmed her family, with mother Aishwarya Rai and father Abhishek Bachchan barely able to contain the happiness on their faces as they posed for press photos after Aishwarya's homecoming.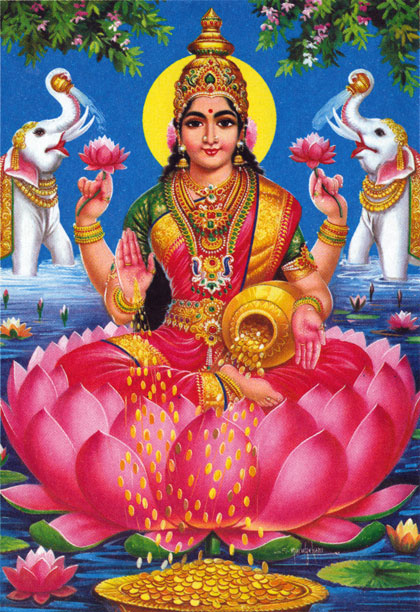 Amitabh has overflowed with praise for his granddaughter on his blog and on Twitter, extolling her for being so well-behaved and sweet. As far as her "Laxmi" qualities, Aishwarya Rai's daughter certainly stands to bring great wealth and prosperity to the family as offers come in from all over the world for magazine covers (all of which the Bachchans have refused).
Intriguingly enough, one of the many alternate names given for the goddess Laxmi is Aishwarya. It's too bad that name is already taken in the family, or Beti B might well have been the next Aishwarya!