Amanda Todd was allegedly bullied by a tormentor unknown to the public. That's until recently when the hacktivist group Anonymous released a post on Pastebin.Com — as they are known to do from time to time — with some pretty damning information against one individual. Once again, it's Anonymous who pushes for justice, but is the revelation of Todd's alleged bully a smart move on their parts?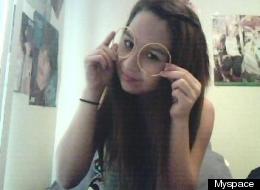 The name, address and other details of a man believed to be Amanda's tormentor were released by the hacktivist group as a means of retaliation against him — to see some kind of justice served. Fifteen-year-old Amanda Todd was harassed, bullied and allegedly blackmailed until she slipped into a battle with depression and anxiety. This ultimately led to her committing suicide.
After nude autopsy photos of Amanda Todd were leaked, Anonymous got involved. Do you blame them? This girl was a child, barely old enough to explore her growing psyche as a young adult. She was tormented, allegedly, by a man in his 30's for sexual gratification and more. She was victimized over, and over, and over again. And after she was dead she and her loved ones were victimized some more once those disgusting photos were shown around like kitsch memorabilia.
While there is no excuse for vigilante justice of any kind, the person who drove Amanda to taking her own life deserves whatever happens to him. If he broke the law and the justice system can see that he's put in prison, then good. If there is such a thing as karma, and there probably isn't, then he's a candidate more than most people to see his comeuppance.
Photo: Huffington Post
Crime analyst & profiler Chelsea Hoffman can be found on Huffington Post or Chelsea Hoffman: Case to Case. You can follow her on Twitter @TheRealChelseaH or contact her via her personal blog. Fan the Facebook page for updates on missing persons cases, issues in civil rights and details on Chelsea's fiction works.