Anna Paquin has admitted that she was bi-sexual during the recording of a Public Service Announcement for True Colours fund, which promotes "equal rights for all, regardless of their sexuality."
The interview was on January 30 and has not yet been aired on television included Anna Paquin coming right out and admitted that she is a bisexual. Anna Paquin stated quite frankly and confidently "I'm Anna Paquin. I'm bisexual and I give a damn." Kelly Osborne and Sharon Osborne, Cynthia Nixon, Whoopi Goldberg, and Elton John have all joined the I Give a Damn campaign.
The unique thing about Anna Paquin admitted her bisexual nature is that she is presently engaged to her co-star on the US Vampire drama series. So I guess Anna Paquin is bisexual, but is really digging Stephen Moyer!
It makes me sad to think people even need to announce their sexual preferences. I mean what occurs behind close doors is "behind closed doors." No need to share peeps, but I guess if it makes ya feel better!
Article Source: http://www.earthtimes.org/articles/show/316775,anna-paquin-im-bisexual.html
http://www.rincondelvago.com/informacion/oscars/img/1993-Anna-paquin.jpg
http://img106.imageshack.us/img106/4766/paquin1ee2.jpg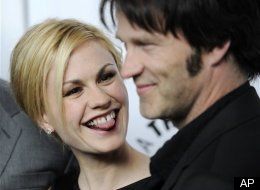 http://images.huffingtonpost.com/gen/97172/thumbs/s-ANNA-PAQUIN-large.jpg