Atheist speaker and author Richard Dawkins poked some fun at presidential hopeful Mitt Romney on his Twitter account recently, showing that international figures see Mittens for the punchline he truly is. This morning he tweeted the painfully true sentiment that the wannabe president has a lack of science understanding. It's true that the United States is very behind in the developed world in math and science education. Having someone like Mitt Romney running for president shows that embarrassing fact.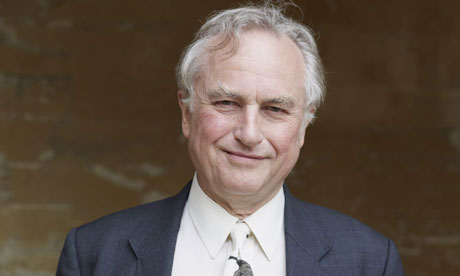 "Good to have a scientifically savvy president," tweeted Richard Dawkins.
Of course being an atheist Dawkins understands how ridiculous it is to consider an airplane with windows that roll down. He has far more than the elementary grasp on science it takes to understand that. The anti-science conservatives in the United States have been revealed recently as being widely anti-science, which was brought to light by the comments made by republican Todd Akin who said victims of legitimate rape couldn't get pregnant. This lack of education isn't limited to numbskulls like Akin, because jerkwads like him have the potential to eventually be in the position Mitt Romney is eyeing right now; the White House.
Romney thinks planes should have windows you can open. bit.ly/SjDaQO Makes sense. Good to have a scientifically savvy President.

— Richard Dawkins (@RichardDawkins) September 25, 2012
It would be nice for potential U.S. presidents to be tested before they can be qualified to run for office. When you don't even understand why airplanes can't have functioning windows there's an obvious problem with your critical thought processes. In fact, it's about as epic a fail as the ICP line "Fu**ing magnets; how do they work?"
Photo: Guardian.Co.Uk
Crime analyst and profiler Chelsea Hoffman can be found on The Huffington Post, Chelsea Hoffman: Case to Case and many other outlets. Follow @TheRealChelseaH on Twitter or click here to contact Chelsea directly.