The Atlanta security guard who tased a woman at a mall was threatened in a scary confrontation the following day that forced him to draw his gun. Darien Long is the manager of the Metro Mall in Atlanta, Georgia and filmed a recent incident where he was trying to get women in the mall to control their children. The women started to verbally berate and threaten the guard. Ultimately, one woman hit him and he tased her. The video went viral immediately. Watching the video is difficult, seeing the five small children taunting the guard, following their mother's example. When the mom is struck with the taser, the kids are clearly terrified, crying and probably thinking their mother was dead! Another disturbing fact of the situation is the comments on the videos. Almost everyone supports the guard's actions, but lots of the comments express 'subtle' racism, while others are flat out racist. Now there's a new, controversial video titled, "ATL Woman Sends Gangsters to Beat Security Guard". However, there doesn't seem to be evidence proving that it is retaliation.
Mr. Long gave interviews about the confrontation and said there are similar incidents almost every day. Because of that, he carries two guns, a taser, two batons and has his video recording device taped to his chest. The day after he tased the angry woman, Long approached some men who came into the mall and told them they had to leave. The men got aggressive and several others got involved. After having his life threatened, he drew his gun while engaging in a curse laden argument with the people. What is going on in this area that people are so angry and aggressive towards others? Even the guard gets in on the insults and taunts. What would have happened if he didn't have a gun available? It certainly seems like his life is in serious jeopardy since the first video went viral. Hopefully, he'll take extreme precautions from now on.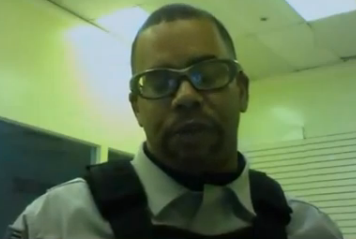 UPDATE: Reddit has named Mr. Long "Kick A** Mall Cop". In an exclusive video for Reddit and Truthloader fans, called "Ask Me Anything Interviews" he reminds viewers that he isn't actually an Atlanta security guard but a property manager. The Reddit community has so far raised $12,000 to help Long purchase more safety gear for his job. Apparently, Long has been active in the improving the Atlanta area for a long time. Beyond the videos, his good deeds have made him a internet hero!
© Margie Wilson-Mars 2013