Audrie Pott's family is reportedly in hiding after three teenage boys were arrested in connection to the girl's rape. Their attorney claims that the arrests "reopened a wound," and for good reason, but that's not the only update in the case. While Audrie's family remain in seclusion, they claim that the attackers might have destroyed evidence.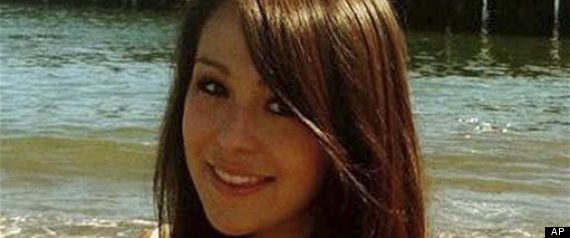 If there is no evidence of a sexual assault, then how will these boys be convicted? The State of California won't be able to prosecute three teenage boys on rape charges if there is no evidence of such a crime, and it wouldn't be fair to the entire justice system if an example is made of these boys in the name of recent stories in the media — such as the similar rape and suicide of Rehtaeh Parsons.
Audrie Pott took her own life not long after a photo of her alleged rape ended up online, and like Rehtaeh Parsons it looks like justice is going to be a very hard goal to achieve. Even if evidence was destroyed, it's likely that the photo remains at least at some level. That may be enough evidence. Of course, all of those involved were teenagers, so who's to say the photo could be proof?
Photo: Huffington Post
~*~ Crime analyst and profiler Chelsea Hoffman is the author of "The Sin City Strangler" & many other works. Contact her privately via the "Case to Case" blog or @TheRealChelseaH on Twitter.~*~