Emily Maynard is almost done filming The Bachelorette. The filming started back in March, so she has only known her men for little less than two months. It isn't exactly a long time to get to know someone, let alone accept a ring, but she is eager to meet her future husband and start a family. She has explained that she is eager to meet the men and it seems to be going well for her.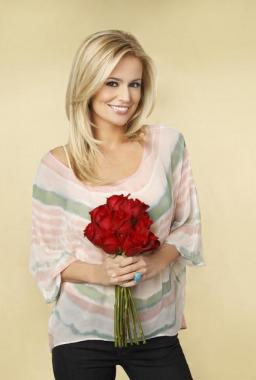 According to Wetpaint Entertainment, Emily is now down to her final three men after going on hometown dates last week. And it sounds like she has had a pretty drama-free season. During her hometown dates, Bachelorette Emily visited Jef Holm, Sean Lowe, Arie Luyendyk Jr. and Chris Bukowski. However, it is a little uncertain who of the four went home after Emily visited them. It is possible it was Arie after Emily found out Arie had dated a producer back in 2003 and that was apparently too much for her to handle.
It is possible she could move on from the drama, but it is hard knowing her potential TV boyfriend is seeing his ex on a daily basis while filming. Sure, it was 9 years ago, but Emily is showing her jealous colors and she isn't comfortable with the situation. Has she fallen too deeply for him to send him home? Only time will tell. But one source reveals that she may already have chosen her final man — or husband to be.
The show premieres within weeks!