The Bachelorette is currently being aired every Monday night, where fans of the show can follow Emily Maynard as she goes on various dates in hopes of finding love. In every trailer for every other season, the main person has been featured at the final rose, always feeling very confident that the journey has worked. However, this season, all of the trailers for Emily show her with all of the men on various dates. There are no final rose clips on the trailers and this new development has people talking. Did Emily not go through with the final rose?
At this point, Reality Steve is questioning most of the reports that are currently in the tabloids, including that Arie went home as the third-last guy because Emily discovered he had dated one of the producers of The Bachelorette. Steve didn't think this was true. But he hasn't been able to confirm who is left, who she chose or if she is indeed engaged.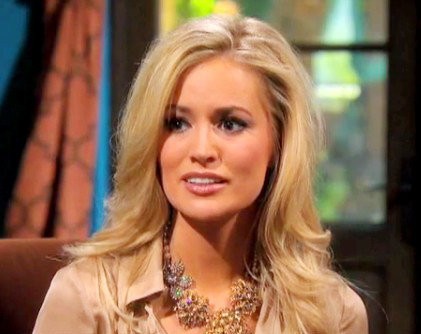 At point in time, the promo for the season simply has Emily Maynard saying, "I am here more than anything to find love and it's a dream come true." Whether she finds that love is still uncertain. Many rumors had it that she didn't connect with the men, while other reports claims she only did it for the money, which could explain why she didn't go public with what happened in the finale show.
Perhaps the producers are just being very cautious about what information is put out there, because Ben Flajnik's season was almost ruined because of the spoilers. Everyone is under strict contracts and Reality Steve was even sued because he spoke to contestants during filming.
Do you think Emily found love or do you think she pulled a Brad and chose none of the men, to only pocket $250,000?