Brandi Glanville has been dragged through the media over the past couple of days because of her troubled status with The Real Housewives of Beverly Hills. Last week, the news broke that Brandi had lost her status on the show because she didn't want to include her children on the show. Well, it wasn't exactly her decision to drop the children, but rather her ex-husband Eddie Cibrian and his new wife LeAnn Rimes.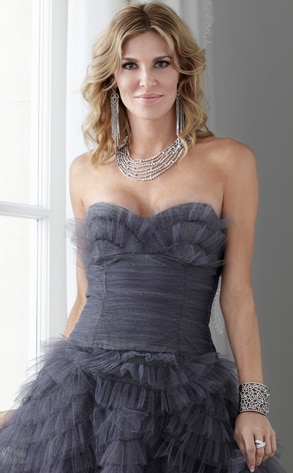 Well, it turns out that the story was fabricated and Brandi ended up having to defend herself on Twitter. She told her followers not to trust anything Eddie was feeding to the press and a Bravo source has even spoken out, explaining that her status as an official housewife is secure.
Over the weekend, Brandi Glanville was spotted hanging out with Eddie Cibrian and LeAnn Rimes when Brandi's son Jake played a soccer game in Calabasas, California. It sounds like the drama over whoever started the rumors has been settled. Brandi probably confronted Eddie about starting the rumor, but at least the family can be around one another, even though he has been rumored to be the reason behind Brandi's supposed demotion from the show.
Well, the most important part is that Brandi will continue to film with the other women and her children won't be on the show. Brandi is happy and Eddie is happy with LeAnn. It sounds like Jake's soccer games will be peaceful, at least for now.
Are you happy to learn that Brandi will be staying on the show as a permanent wife?