I joined Gather August 4, 2006. I joined as a bzzagent to test and rate the site. I loved the fact that I could earn points that would be exchanged for gift cards as well. To me it was a win, win situation. I never expected to stay past the end of the bzzagent campaign date. I became very active and found that many of the members had the same interests as I did. I found members who suffered with chronic pain, members who were struggling financially and members who wanted more from life than they currently had. I found normal people who supported each other. I found people who uplifted each other. I found members who belonged to the same church as I did except in different parts of the world. I found a welcoming community where I could share my faith, trials, and talents as well as learn from others talents. I found friends whom I have come to value very much. I contact them via email, phone and have even met some of them in person. I found a community where I was accepted for my faults and my talents. I did not expect to find this on the internet.
I found that the money I made helped with the bills and gave me a sense of power so to speak. I loved it because I could work on my own schedule. If I could not sleep at 2 AM, I could work and make some cash.
I have come to love the gather community. I have come to stand up for causes that I am passionate about. I have learned to keep my peace when it comes to the political posts and I have come to understand those who think as passionately about things that are going on in the world around us even if we disagree on how to handle them. I have learned to respect their opinions and admire them all the more for them.
I have not only been uplifted by others but I have been able to uplift them as well. It is an amazing feeling to be able to help someone else from thousands of miles away at all hours of the day and night.
I am the kind of person who is passionate about what I believe in with all my heart and soul. I give it my all and stand up for what I believe in. I have done this in the gather community. I have voiced my opinions and heard others. I love the fact that we can agree to disagree and move on.
I am on gather today and will be until they close it down. There have been rumors going around for the last three or four years that gather was closing down and it could at any day but not right now. It is here and I am going to do what I do. Life is like this as well. One never knows when it will end. I remember when the VA called and said that if we wanted to see my father in law alive, we better hurry and drive the two hour drive to the hospital. They said he would not make it through the night. We left without the necessities we would need because we had to drive fast to get there. Three weeks later, he died. In that three weeks he smiled, talked and told us he loved us. You see, one never knows what will happen in this life. We are here today and gone tomorrow. The same with the gather community. Enjoy it while it is here and never have any regrets. Let's quit this "gather is closing" and get on with business. It is here today.
I have even met a few wonderful gather friends such as those in the following photos.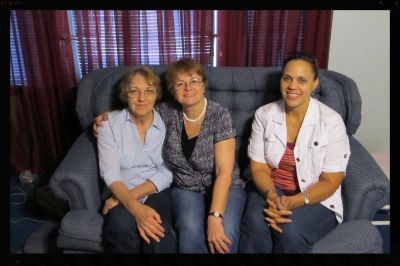 I have come to care a great deal for the members of the gather community. It is you who have made gather the place I enjoy. Thank you dear gather friends for making my online life amazing! I will take tomorrow as it comes. For today, I say "Let the sharing, writing, and other talents continue". Bring it on! I am here to the end!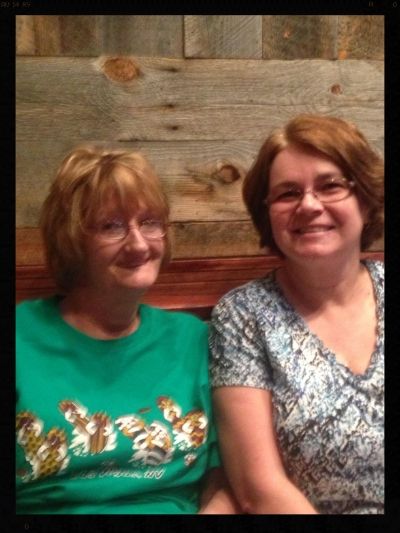 **************************************
This post is a response to Thursday Writing Essential March 6,2014. Thank you Gather.
Rules:
There is only two rules this week. The first rule to remember is to include the word "Thank you Gather" 3/6/2014″ somewhere in the title. A second rule is to be sure to tag it with Thurs WE, 3/6/14, Thank you Gather.