Bristol Palin has always been a bit of a punchline to the joke nobody told; and like the rest of her family, she's proven to be nothing more than an attention-whore who thirsts for reality T.V. fame and constant time in the spotlight for one reason or the next. Lately she's been giving her two cents on political situations, when it's obvious that this girl has as much sense as Lindsay Lohan. In fact, one could probably wager on who has more brains and talent between the two girls. She barely graduated high school and is most notable for getting knocked up as a teen, but gosh-darnit, people wanna hear her right?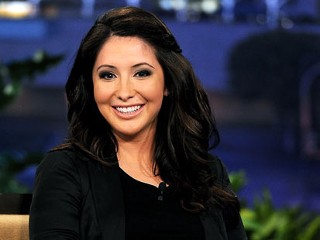 Bristol Palin says that she's going to "pray for Paul Ryan," of all things. Well, one would think that it would be more useful to pray for world peace, end to hunger and the homeless problem, or maybe pray for a baby-daddy to come around and put up with her abrasive character and her foul-mouthed toddler. But that's neither here nor there as long as someone is willing to read her garbage blog as she continues to ride in her mother's shadow as "that Palin girl."
"Don't write a word, don't make a snap judgment, don't critique the VP choice, don't exult in its brilliance. Just take a moment and realize that whomever is chosen, he is a person about to go through an ordeal that few people will ever experience. Pray for his family, Pray that he can meet the challenges of the campaign trail without being burned by the spotlight. The next 90 days will be among the most challenging of his life. I'm going to pray for Paul Ryan. Please join me," she wrote on her blog recently.
While it's a notable surprise that the Alaskan teen mom can put together a grammatically correct sentence, her sentiments are completely flat and pointless. Her political interjections really come across as nothing more than an indoctrinated youngster trying to impress mommy and daddy's friends because that's all she knows.
Maybe she should pray for Paul Ryan, because she knows that he's going to be obliterated during these next 90 days. She watched her mom get her rear handed to her in the election as she single-handedly ruined John McCain's chances at ever be taken seriously. She would know. She knows failure and desperation because she lives it.
Crime analyst and profiler Chelsea Hoffman can be found on The Huffington Post, Chelsea Hoffman: Case to Case and many other outlets. Follow @TheRealChelseaH on Twitter or click here to contact Chelsea directly.