A California teen subjected to sexual abuse by two California pot farm traffickers was called a "trooper" by one of them when she didn't scream after being made to live in a coffin-like contraption for three days at a time.
On July 31, CNN reported that the two male suspects were due in federal court today regarding the alleged sexual abuse of the 15-year-old girl victim, as well as to answer charges regarding the weapons cache found on the illegal drug growing property, and for the hundreds of marijuana plants confiscated from it.
It turns out that the box captivity of the young female victim was less about sexual perversion, as one might expect, and instead more about keeping her from getting away from them to reveal their illegal drug activity. And the fact that the men chose to drill holes in the box and flush out the girl's body waste indicates they didn't feel they even had time to take away from their "crop" focus in order to allow her to properly use the restroom during her three-day captivity. Of course they found time to sexually relieve themselves with the child whenever they wanted, but that was based upon their need and timetable–crops be darned.
Hopefully the courts will throw the book at the men who law enforcement in the area say had the largest collection of weapons ever seen in that area before. And hopefully the time they are sentenced to if convicted will be due to the terrible crimes they committed allegedly against this teen victim rather than any weapons laws in the land they violated. After all, crimes against humanity should rank as more pressing and severe in sentencing than crimes for possessing a gun illegally. Right?
Ryan Balleto, 30, and Patrick Pearmain, 24, face different charges in the crimes alleged, with Pearmain facing the most severe in regards to the girl. Authorities have charged him with kidnapping to commit robbery or rape and unlawful sex with a minor. Balleto is charged with lewd and lascivious acts with a child.
To read about how police found the California teen in the first place check out this California pot farm sexual abuse story featured on Gather News. And be sure to weigh in with what you think should happen to the two men who would put a young vulnerable girl in a box like this and hose her down instead of letting her use the restroom normally.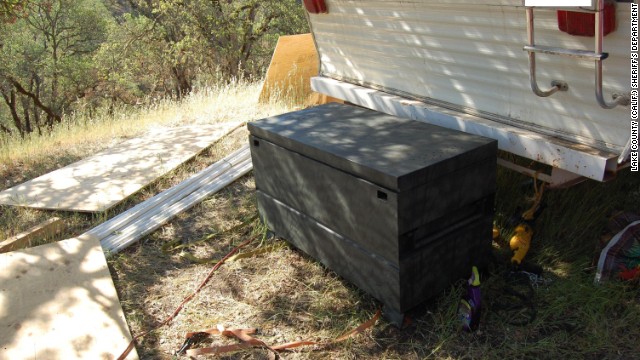 Photo credit: CNN.com