Anyone who knows the history of basketball with the Houston Rockets know they have success when they take risks. They took a big one when they grabbed Jeremy Lin in free agency. The question is, did they do enough to help him?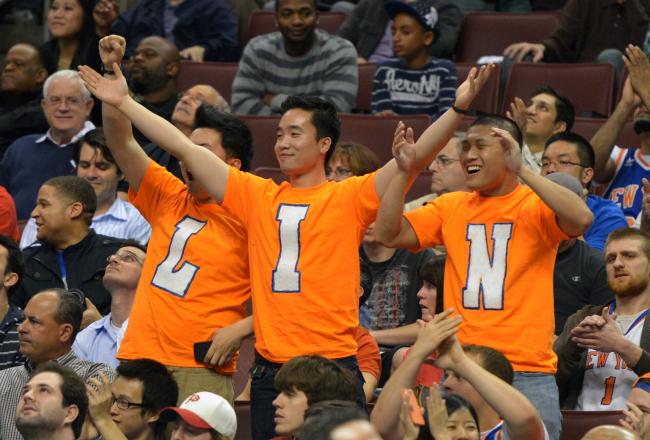 Lin's NBA success just the latest of proud moments for U.S. Chinese
Bring the Linsanity to Houston was more than just about basketball for the Rockets franchise. While they made the move in hopes the young point guard would pick up where he left off in New York, the signing was also about putting some life back into the 3.8 million people of Chinese decent living in the U.S., many of whom living in the greater Houston area. Many still have great memories of the towering Yao Ming coming over from China and bringing the Rockets back to the playoffs. Though he retired from injury problems, Lin offers the next step in building NBA popularity in the Far East. The bigger issue is if Houston did enough to help him. While the team doesn't have any bona fide superstars, they do have a promising roster of young talent, particularly on defense with leader Chandler Parsons and free agent pickup Omer Asik. Still most don't think the Houston Rockets are contenders yet. They need more than Jeremy Lin to make it happen.
Rockets don't fear Orlando Magic and Dwight Howard storm
One way they have tried to improve is through a major trade. While most of the top players on the market have either gone or re-signed, one big name continues snatching headlines. No player has drawn the interest and anger of sports media like All-Star center Dwight Howard of the Orlando Magic. After months and months of rumors and anti-climaxes, the big man still hasn't gotten the trade he so badly seems to want. Teams like the Los Angeles Lakers and Brooklyn Nets have already made strong pushes for him but without success. One team that hasn't backed down from finding a deal for him is Houston. Their history of success with great centers makes the trade clear to their fans, but any hope of it happening rests on factors that don't play in the Rockets' favor. Sources hint the Magic don't like the trade package put together by Houston. What's worse is Howard has said he has no wish to play there. So if the Rockets want to pair him with Lin, they'll need to improve their negotiating before another team steals their chance.
Houston brought in Lin to win but also to sell tickets. Some would say the two go hand in hand in the NBA, but trusting a young point guard to do it alone isn't fair. While getting Dwight Howard from the Orlando Magic sounds like a pipe dream, it at least shows the Rockets are trying.