Missing children and random abductions from bedrooms seems to become more and more common in the United States and one Canadian family in British Columbia experienced this horrific act earlier this year, as their son was removed from the home back in September. Unlike the cases of Lisa Irwin, Sky Metalwala and Ayla Reynolds, the three-year-old Kienan Hebert was returned home five days after he was taken.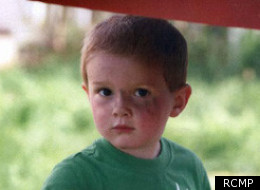 The story is one of emotional appeals and an unbelievable one at that. Kienan was taken from his home in the middle of the night in September in Sparwood, British Columbia where he was living with his parents and seven siblings. The police issued an amber alert, the parents gave emotional appeals and volunteers looked for him. The primary suspect, a local sex offender, returned Kienan to his bed 5 days later in the middle of the night – as if the abduction never happened. "This [the boy's safe return] was truly unprecedented," shared RCMP spokesman Cpl. Dan Moskaluk. "International experts all agree." The suspect was found a few days later.
Even though it has been four months since the abduction took place, the family is still jittery despite trying to forgive and move on. One could imagine that the family is thankful for getting their child back, but at the same time, feel as if they are being bad parents every time they put their children to sleep in separate rooms. Since the incident, the parents have equipped the family home with "an alarm system, which includes a motion detector for the stairs, and two dogs – an Airedale with a deep bark and a German shepherd-Rottweiler cross." And all of this is in an attempt to return to a normal existence.
Although a child is returned alive after being taken it doesn't always end up being a fairytale ending.