Fingerprints and mugshots have been used to verify what many already knew, that Travis Alexander was not the person arrested in Riverside, CA in 2002 for shoplifting and battery. Had this been true, surely the defense would have already snapped it up, attempting to show Travis had a history of violence. This would have fed right into Jodi Arias's self-defense claims, as she stands trial for the man's brutal June 2008 murder.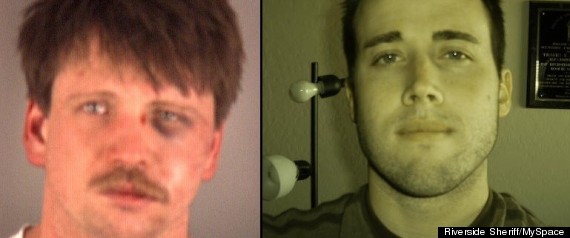 The man who actually committed this crime was Travis's brother, Dennis, who fessed up to this as soon as the record was brought to light. Dennis was stealing Sudafed from a store when confronted by the security guard, with whom he tussled, leading to the arrest. "I was already on parole and would have went to prison, so I used Travis's name and information," he said. He also explained that he had been in a bad point of his life and Travis had forgiven him. From what everyone says, that's exactly what Travis would do, because he was a good person like that. And when Jodi Arias isn't talking about how he was an abusive pedophile that used her for sex, even she talks of how wonderful he was.
The trial resumes Wednesday, with Jodi Arias still on the stand. She has been there for 17 days, regaling the world with her tales of abuse by her parents and always choosing the wrong guy. Enter Travis, who she clearly had a deep and loving relationship with, as she recalls every detail, even the not so happy moments of "abuse" suffered at his hands. She has many times said that she loved him. Despite that, she brutally murdered him in his Mesa, Arizona bathroom, with nearly 30 stab wounds, a bullet to the head, and a slash to the throat so deep he was nearly decapitated. After that, she feverishly attempted to cover her tracks, claiming she hadn't been there, and then spinning a yarn about masked intruders before settling on self-defense.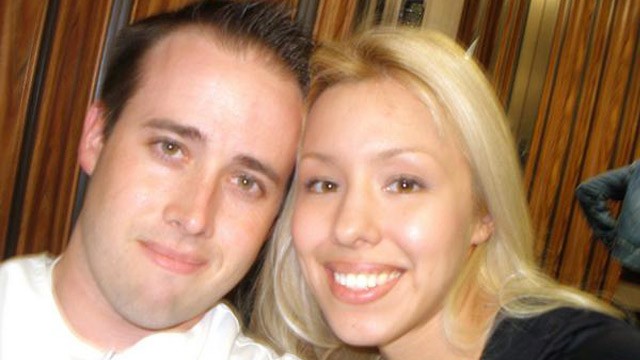 Jodi has done everything to drag the name Travis Alexander through the mud. Though there was never any evidence, nor witnesses, she has spent several days telling of abuse by Travis, causing her to fear him, and causing a sometimes-visible injury to her finger. Did you read above about the injuries he sustained in their relationship?
There is apparently some experts expected to testify on behalf of Jodi, to back up her claims of being a domestic violence victim and about her convenient memory lapses. That ought to be good. It's looking like early prediction that the trial could last into April may have been right on, as it's mid-March and there's still some testimony and closing to go. Of course, at this rate, who knows how much longer it will go on. Some think it's been dragged up long enough and it's time to wrap it up, as she has already confessed to the crime. The death penalty cloud still looms over her head as the end nears. Will the jury sentence her to die, or will life in prison be her sentence? Is it possible that Jodi Arias could walk out of court a free woman, like Casey Anthony? The answers to these questions will be revealed soon enough. Until then, you can watch the trial live at AZcentral.com or on YouTube.
Bookmark this link for continued coverage of this story and many others.
Like Jessica Knight on Facebook or follow her on Twitter! Check out her blog!
Photo 1 credit: Huffington Post
Photo 2 credit: Wild About Trial
Photo 3 credit: ABC News