Conservative donors spent big money trying to get Romney into the White House, from Karl Rove's super PAC to Sheldon Adelson's obnoxious donations. More than $103 Million dollars was spent in attack advertisements alone by trolls on the far-right who wanted to see President Barack Obama as a one term leader. That's not even counting the other ridiculous amounts of cash GOP-centered donors threw at this election.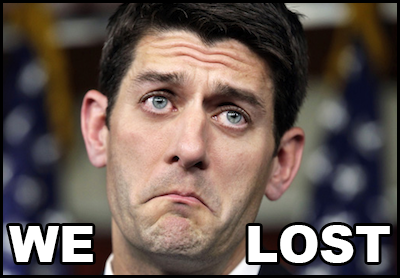 So guess what: It was all just one big waste of time. The $103 Million in attack ads only had a success rate of one percent. With President Barack Obama being reelected, it's not difficult to see that the far-right completely lost this one — and a shameful amount of money was wasted.
Conservative politics seems to be a weakening ideology in the United States with marriage equality becoming recognized in more states, marijuana finally being decriminalized in others. NBC News made a delightful musing:
You can't buy happiness, and you can't buy elections.
Both sides of the political spectrum have acknowledged that this was going to be an historic election and everyone was right. However, it was historic in that Americans may have witnessed more signs of the Republican party's struggle out of existence. It looks like the GOP will be going the way of the Whigs if they don't wise up, ditch the tea party extremists an learn to respect civil rights for all of this country's citizens.
Photo: Photobucket
Crime analyst & profiler Chelsea Hoffman can be found on Huffington Post or Chelsea Hoffman: Case to Case. You can follow her on Twitter @TheRealChelseaH or contact her via her personal blog. Fan the Facebook page for updates on missing persons cases, issues in civil rights and details on Chelsea's fiction works.