Corey Simms and his wife have the job of getting to see Corey's twins from his previous marriage to Leah Messer every weekend. While Corey is typically pretty quiet on social media during the times he has them, this weekend, his wife shared a cute photo of the girls.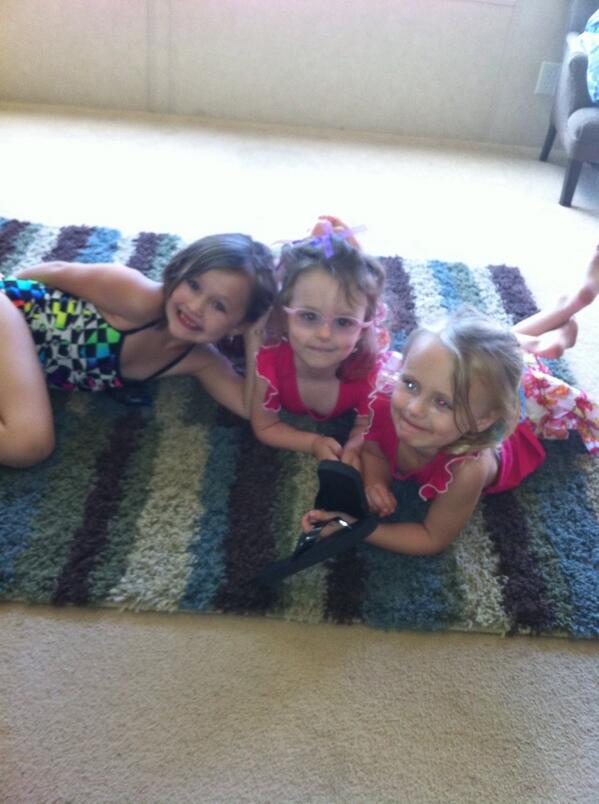 "Playing with their cousin Cloie
Three sweet girls! #Niece #AliGrace," Miranda tweeted yesterday afternoon along with a photo of Ali and Aleeah lying around with another cutie. The twins are dressed a like with their hair styles similar and while they aren't identical, they surely look a lot a like when they get all dolled up.
Although Corey and Miranda just wed, Miranda has already expressed interest in having a child of her own, specifically a boy, but for now, they have their hands full with the twins and their new St. Bernard puppy.
Whenever Corey and Miranda decide to expand their family, the girls will surely be thrilled to have yet another baby around!
Photo: Twitter