Matthew Barnett, the man accused of raping Maryville, Missouri teen, Daisy Coleman, pled guity in court today to a charge of misdemeanor child endangerment. This charge stemmed from the event 2 years ago in which Daisy and a friend snuck out of the house to meet Barnett and other fellow students at a party. Both girls were encouraged to drink copious amounts of alcohol and then sexually assaulted at the party. Afterwards, they were driven home, with 14-year-old Daisy being left in her front yard for the remainder of the night, when temperatures were well below freezing. Her mother found her scratching at the door, like a dog.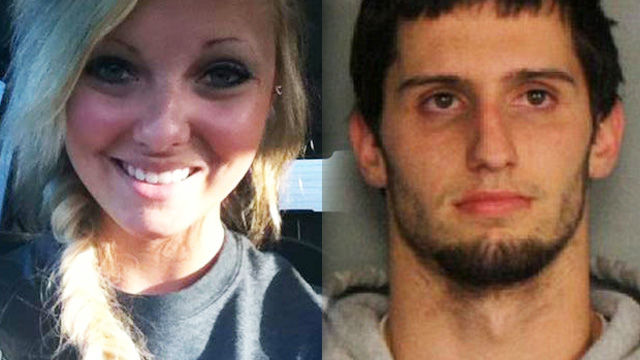 Barnett contends that the sex was consensual, and it seems he won that battle, as he did not face any rape charges. The special prosecutor in the case, Jackson County Prosecuting Attorney Jean Peters Baker, says that there is insufficient evidence to charge the now 19-year-old with felony sexual assault.
As punishment for his crime, Matthew Barnett was sentenced to 120 days confinement, which was suspended in lieu of 2 years probation. He is further ordered to verbally apologize to Daisy Coleman, then have no further contact with her; additionally he is to perform 100 hours of community service, as well as repaying Daisy's family for her "mental health treatments."
Daisy is a wonderful person, funny and one of a kind, with an extreme fondness for her cats and potato salad. Last weekend, after attending a party and being the victim of social network bullying for her attendance, she tried, for the third time since her attack, to commit suicide. Luckily, her family found her in time and she is recovering.  
Is Matthew Barnett's punishment harsh enough? Considering he doesn't believe he did anything wrong, it's unlikely his consequences will leave any lasting impression. Isn't there some kind of class he should have to take, or therapy he should have to attend? Either way, it seems this will be all the justice Daisy and her family receive. Hopefully, it's enough for the teen to move forward with her life. She is an inspiration to other women, to refuse to be silent.  
Photo credit: Sign of the Times
Bookmark this link for continued coverage of this story and many others.  Like Jessica Knight on Facebook or follow her on Twitter! Check out her blog!