Glee's Dianna Agron debuted a new short haircut that's a far cry from her usual long locks. Dianna's new haircut curves around her face; giving her spunk that was missing from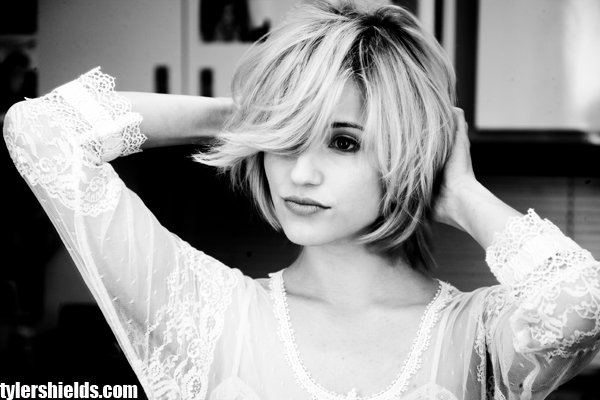 her previous hairdo. On Glee, she plays cheerleader Quinn Fabray.
Agron was so happy with the haircutting process that she even decided to share the experience with her fans. She posted a video of it on Tumblr. Perhaps Agron was in the mood for a change and a celebration since season two of Glee has just wrapped up. It's nice to experiment with one's look. She is truly such a beautiful girl that no matter what she does to her hair, she will always look good. Yeah, she is just one of those lucky girls.
Now then, what is next for the 24-year-old star? Her fans will just have to wait and see. There's nothing official about any new projects in the works so maybe Dianna Agron will just take some time off to rest and relax. She deserves it.
Photo: AceShowBiz
© Evalynn J. Saeyang – Gather Inc. 2011