Emma Watson got a lot of "that poor dear" sympathy by revealing it's hard to get a date as an international superstar. But she's not giving in to depression and is already diving into her next big post-Harry Potter project. What can it be?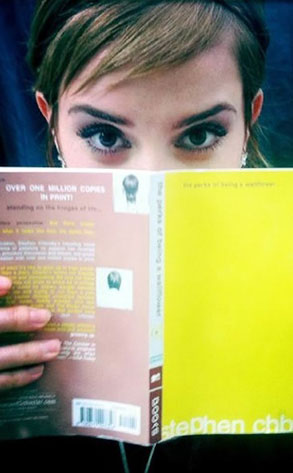 Looks like Emma's gonna try to stay in character for a bit by taking on a major role in Perks of Being a Wallflower, a novel-turned-movie (sound familiar?) about coming of age circa 1991.
Written and directed by Stephen Chobsky, it's a timeless story about the confusion everyone feels right after high school because of a daunting future. Something most people don't think about too much. Until they're staring it right in the face.
A bit of a stretch for Hermione? Maybe. And maybe Emma's in just the right frame of mind to take on the period piece and give it the authenticity it deserves. After all, she's been spending a lot of time alone, right?
Still, it might be a good idea to take her magic bag of tricks along for the ride. Just in case it's just as hard to get a date in the '90s as it is today….
Image courtesy of E! Online