Everyone's favorite sexy and stylish half-Muggle is gracing the cover of the February 2013 issue of Marie Claire. Emma Watson dazzles and oozes uber-coolness in a black sparkly leather jacket with matching hot pants. While she looks like she's ready to hit the catwalk, from her interview it sounds like her feet are firmly planted in the ground.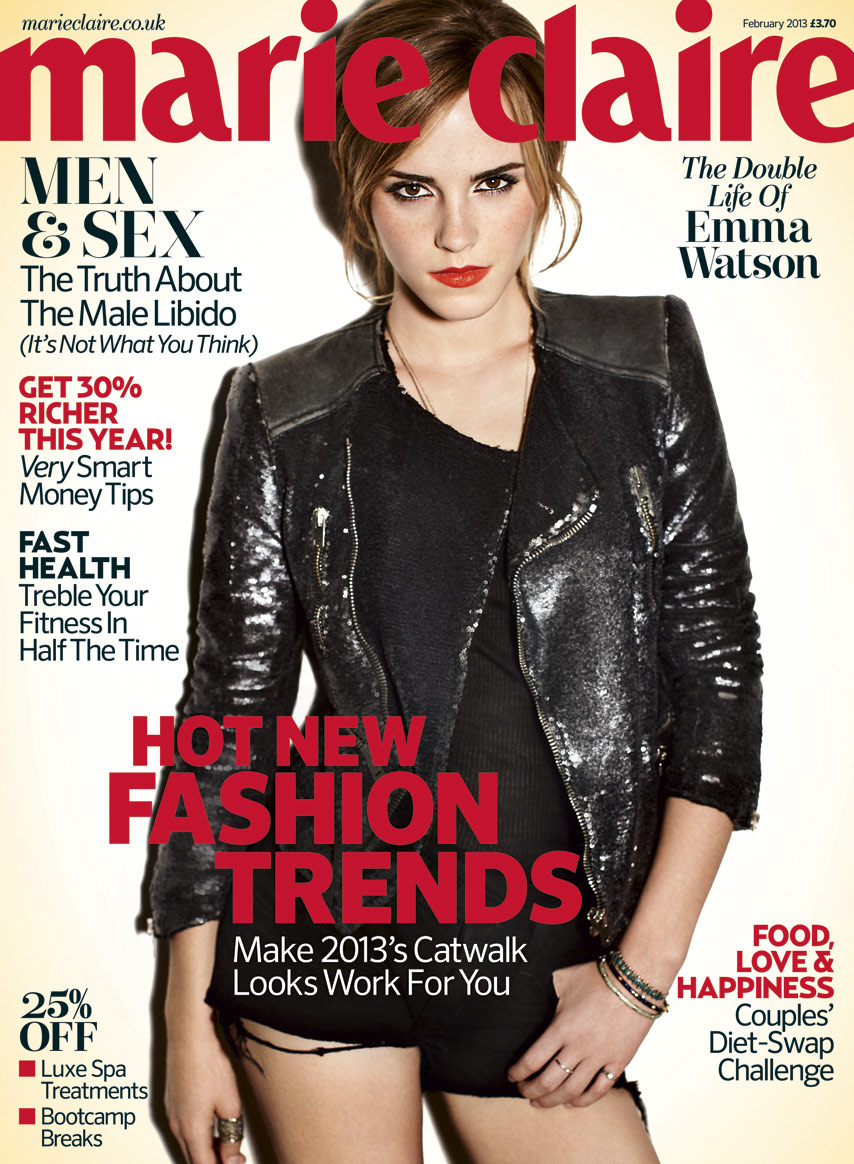 Is Emma perfect? Like the rest of us, far from it; however, she admits that it's a goal that she constantly strives for. "I'm a bit OCD about perfectionism. I'm my own worst critic," she said. I think that's really hard, but it also spurs me on. I always want to do better. I'm always striving towards the next thing."
While she admits she judges herself more than others do, she has a positive outlook on who she is and really isn't worried what others think of her. "I feel good about what I am doing, I don't need anyone else to say whether they think it's good or not." Her positivity is impressive, especially in an industry where women are constantly picked apart for their looks. Emma Watson has proven that she's an exceptional role model that other young women can be inspired by!
Photo Source: Marie Claire