It's Friday and Teen Mom fans know what that means! Farrah Abraham will appear on Dr. Phil later today in an attempt to tell her side of things. She has been in the spotlight quite a bit lately, but it hasn't all (okay, really none of it has been) positive. She has a DUI, a sex tape, and a move to contend with, so can the doctor help her?
Well, Farrah released an interesting tweet on Friday morning saying, "YAY Friday! I'm responsible , accountable & free from all the twisted BS you read & see PEACE:)"
Let's break this tweet down, shall we? Is Farrah responsible? There was a time when she was considered incredibly mature, even though she had a bit of an attitude problem. She worked incredibly hard to pursue many endeavors and seemed to do so with such poise. She may not be displaying responsible traits currently, but there is no doubt that she has the ability to be responsible.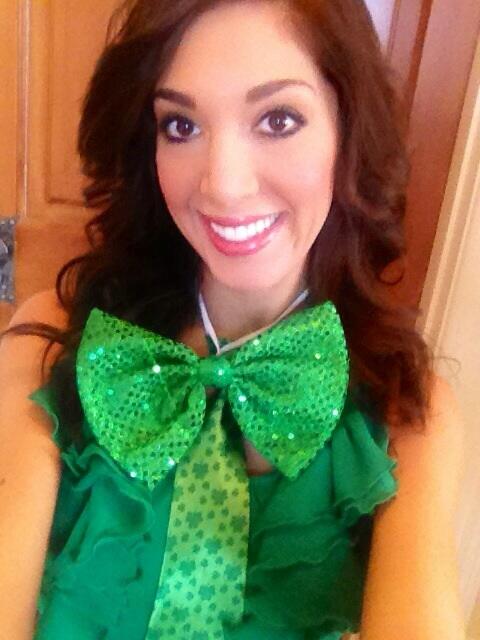 Accountable? Well, it is easy to see how Farrah would think she is taking responsibility by appearing on the Dr. Phil show. However, many of the previews show Farrah making excuses. For instance, she insists that she did not drive drunk, despite driving around the corner to park her car. She says that she was not purposely doing anything wrong and didn't want to be there.
In fact, she even tells Dr. Phil, "I am accountable. I'm upset at how you, like, made this situation. It's upset me." (The situation that she is referring to is his conversation with her about the DUI.)
Free from the "twisted bs", she may be, though. While there are plenty of crazy things being reported, not all of it is always true and many times, writers do twist and manipulate words to make their story more scandalous. For instance, there are reports suggesting Farrah says she would be "proud" if Sophia made a sex tape when she never said that at all! She simply said that she will always be proud of her daughter no matter what.
In regards to Sophia finding out about her sex tape, Farrah had some things to say to Dr. Phil saying:
"I'm not worried about my daughter seeing this. If she ever does bring it up, talks or asks questions or any of those things, I'm open. I'm honest, and we'll deal with that."
Farrah (hopefully) has a lot of years before Sophia will ask her about the tape and it will be interesting to see if Farrah is still open to being completely honest about it.
She insists that she isn't a porn star, but does seem to think that she is perfect!
After Dr. Phil asks her is she is perfect, Farrah says, "You know what, that's what I strive to be, and I think we should all strive to be the best people we can be," and responds, "You know what? It feels pretty great," when he asks her how it feels to be there.
Obviously, people are going to take this as Farrah Abraham being narcissistic, but she never says that she is perfect, but rather she strives to be. It's obvious she thinks highly of herself, but lately she has been making these decisions which are anything but perfect.
What do you think of the way Farrah intends to handle this situation? Will you be watching Dr. Phil?
Photo Credit: Twitter
© Corrina Jean
Want more Teen Mom news? Like on Facebook & Follow on Twitter