Without a doubt, the top Teen Mom news of the week has definitely focused on Farrah Abraham and her sex tape/porno fiasco. The story has been changing since the story broke, but the more pieces of the puzzle that come out, the more the strange story actually makes sense.
To backtrack, TMZ caught up with Farrah over the weekend and asked her about a sex tape that was being shopped around. The reality show star stumbled on her words and suggested that one did exist, but that it wouldn't be for the world to see. Later in the day, photos of Farrah with porn star James Deen emerged and, well, from there the story unraveled. It turns out that Farrah signed a release to film the porno with Deen and rumor had it the tape was being shopped around. Despite the evidence, there was no admittance from Farrah, until now.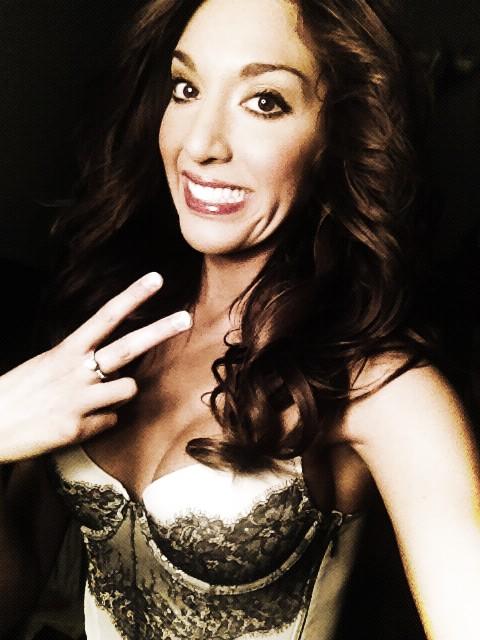 On Wednesday, the Teen Mom star came clean and admitted that she did indeed appear in an adult film, but says she did it for "personal reasons." According to TMZ, Farrah made the tape to keep for herself so that one day she could look back and remember how great she looked. Now, that may seem like an insane reason, but it's best to remember that Farrah places a lot of clout on how she looks. Still, why didn't she just wait until she was close to someone and make a tape with them?
Well, it turns out there is actually someone else that Farrah would have rather made the tape with: her daughter's late father.
Farrah told the site, "If my ex-boyfriend Derek were alive, I would've rather it had been him with me."
Going to a professional, well known porn star doesn't make much sense; but that is how all of this played out and now Farrah understands that the tape could get out, but she is asking a huge price. While she admits she would probably sell for $2 million, she says she "will not be settling for anything less than a couple million." Her lawyer is working close with the porn company to try and make a deal happen.
Farrah Abraham is a beautiful woman and has taken part in many photo shoots, so one has to wonder why she didn't do more modeling if she simply wanted to look back on her hot body? Perhaps, this wasn't an attempt to make a private porn, but all apart of the story to try and make the public more interested in seeing it? The old "you can't see it" may make people want to see it more? Or maybe, that is just what Farrah is thinking.
Photo Credit: Twitter
© Corrina Jean
Want more Teen Mom news? Like on Facebook & Follow on Twitter