Farrah Abraham will appear on Dr. Phil this Friday, but the Teen Mom won't be the only one there. She and her mother, Debra, have a notoriously rocky relationship so it will be interesting to see what happens when both women are on the stage together.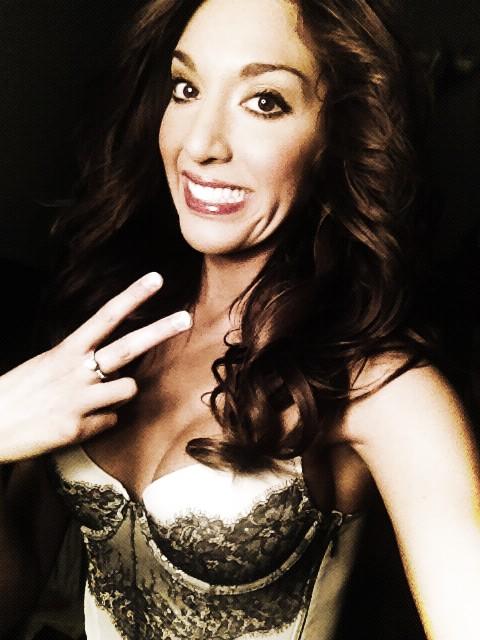 Starcasm has released a video clip of Debra revealing how she found out about the sex tape. Apparently, Debra was at work when she found out about her daughter's sex tape, but had to go on answering phones in a polite manner, despite being irate inside. She went on to say that she loves her daughter very much, but that she "does not condone a sexual tape" or even a "sexual photo" for that matter! She points out that, being in the public eye has made it worse for Farrah.
Had Farrah not been on Teen Mom, people wouldn't be as interested in the alleged sex tape by any means and certainly it wouldn't be such a big news story. Farrah still insists that the tape was for her own private use and her father, Michael, seems to agree with her!
He admits that he does not condone the tape, but understands that younger generations have a plethora of technology available to them. As a result, he understands that younger adults use said technology for things that not everyone will agree with. For instance, making a sex tape. As can be imagined, Dr. Phil seems flabbergasted that Michael has such an outlook, but to each their own, right? Perhaps, his lax attitude is one of the reasons Farrah has such an entitled attitude. If she is able to, essentially, get away with a sex tape, it shows that she was probably able to get away with a lot in her life and was never punished for bad behavior.
Overall, Farrah Abraham's parents do not seem happy that their daughter has taken this path, but they do still love her. Debra admits that she will not watch the tape which is probably a good thing!
The entire interview can be seen on Dr. Phil later this afternoon and it is sure to be quite interesting.
Photo Credit: Twitter
© Corrina Jean
Want more Teen Mom news? Like on Facebook & Follow on Twitter