Glenn Beck has come under fire for his Holocaust, George Soros remarks. Glenn Beck angered the Anti-Defamation League with his comment about George Soros' childhood during the Holocaust. What was said and was it appropriate? You be the judge.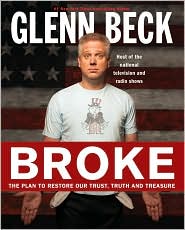 Glenn Beck came under fire earlier this week when he said on his radio show, "[George Soros was a] Jewish boy helping send the Jews to the death camps… When it was all over, you would do some soul searching and say, 'What did I do? What did I do?"
Before this statement and during a his Tuesday TV segment (see video below), Beck said, "[When he was] 14 years old, he had to help the government confiscate the land of his fellow Jewish friends neighbors. He didn't grow up in a very Jewish household. His mother was a strong anti-Semite — his words, not mine… Well, what did it do to George Soros? In an interview with Steve Kroft, Soros was asked if he felt guilt at all about taking the property from the Jews as a teenager. He responded, 'no.' He also said, 'I don't deny the Jews their right to a national existence, but I don't want to be a part of it.'"
The Anti-Defamation League has already judged Glenn Beck as Glenn Beck has judged George Soros. The Holocaust was a horrific time and it is difficult to say what one would do in such a situation but at the same time when the facts are that even as a 14-year-old, you help to take land away then as an adult, would you, wouldn't anyone have some regrets over what occurred when you were younger? It's a valid question. Perhaps Glenn Beck asked or stated it in the wrong way but it's still a valid question.
What do you think about Glenn Beck coming under fire for his Holocaust, George Soros comments? Do you think Glenn Beck has crossed the line or do you think he's just pointing out facts that few know? Please watch the video below and make your own decision.
 
© Evalynn Saeyang – Gather Inc. 2010