The Holly Bobo mystery is going on its sixth month with no sign of the missing nursing student in sight. The Tennessee Bureau of Investigation hasn't released any new details, but the mother of the missing girl is speaking out. Karen Bobo says she contacts the TBI every day to no avail.
Sources report that the mother of Holly Bobo is frustrated, as any parent of a missing person would be when there is a lack of new evidence. However, what upsets Karen Bobo most prominently are the accusations made against her son, Clint Bobo. It's easy to find her 25-year-old son suspicious, since he was the last person to see Holly. He allegedly watched her being led into the woods behind their home by a man dressed in camouflage, and according to the family's own words he watched it all transpire without calling 9-1-1. Instead, he called his mother and she called 9-1-1 along with a neighbor who claimed to hear the 20-year-old missing nursing student scream. If these details aren't enough to make suspicion easy to cast, the fact that the story has changed a few times is enough to confuse and bewilder those who are following this missing persons case. However, the TBI says that the changing of the stories isn't due to any perceived guilt on Clint's behalf. It's supposedly due to miscommunication in the beginning of the case.
Karen Bobo says that people just don't know the facts, and that's why they cast suspicion toward the older brother of the missing student.
"They don't know all the facts because, if they knew the facts, they would not be pointing the finger," said Karen.
So what are the facts, then? The Bobo family has made a handful of public appearances, and two of them involved telling their side of what happened the day Holly Bobo vanished. They've been given a few opportunities to release the "facts" to help ease out any miscommunication or confusion experienced by those who have followed this case since day one. The only thing their appearances have achieved is the creation of more confusion. Even criminal profiler Pat Brown has her reservations about the Bobo family statements.
"Clint Bobo continues to say squirrely things," said the world-renowned profiler.
The profiler then went on to make the assumption that Clint Bobo appears to have a learning disability, if he isn't being suspicious.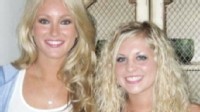 The point of the matter is simple, and that's the statistical probability of a close family member, friend or acquaintance being responsible for Holly's disappearance. It was revealed in a previous statement by the mother of the missing nursing student that the TBI showed suspicion against her son, and she didn't understand it. More often than not, the closest people to a missing person or homicide victim are investigated first. When the "facts" are distorted, withheld and then altered, it only makes someone look more suspicious. Does this mean that Clint Bobo knows more than what he's told investigators from day one? No, it doesn't. But it does mean that nobody is in the wrong for being suspicious, especially when one is aware of the statistics in criminology.
Would it be helpful to the Bobo family to make another media appearance to release the actual facts without any confusion? Absolutely. It would also be helpful if private groups would stop trying to throw benefit concerts in Holly's name. Apparently a recent birthday benefit concert was shutdown by Karen Bobo, because these people didn't even ask her permission before they began arranging it. That's disrespectful to the family, possibly more disrespectful than simply being suspicious.
—~~*~~—
©2011 Chelsea Hoffman is the Author of "Chloe and Louis," and the "Fear Chronicles," series of books. She also covers a myriad of true crime stories online. Click here to visit Chelsea Hoffman's official blog and contact website. Be sure to like the page to become a fan!
—~~*~~—