The discovery of human remains and a makeshift altar has investigators in Pasadena, California on a new and bizarre case. Who could be responsible for this grisly discovery and whose bones did officials find? This is truly a disturbing story that seems like something that would happen in a different country — not Southern California.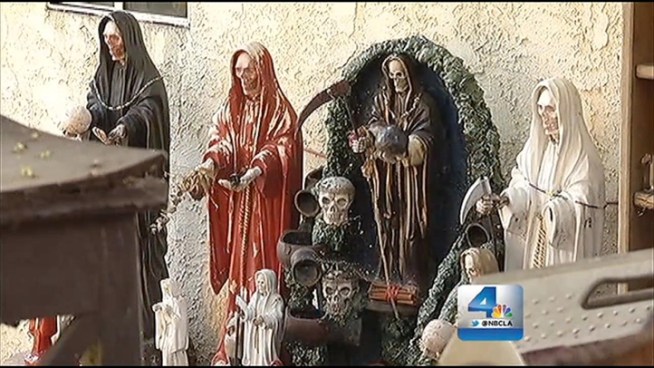 Pasadena police officers were checking on reports of a trespasser around the 800 block of North Oakland Avenue. Instead of a trespasser police found a horrifying display — an altar complete with incense, candles and animal bones. However, a human skull and other remains reportedly accompanied this altar.
The photo above is of the makeshift altar where the human remains and other items of interest were located. The photo below is a zoomed out version of the one above. As you can see, the statuary is very dark and disturbing. A report from yesterday shares that the family that lives in the home practices West African Santeria — which would explain the altar.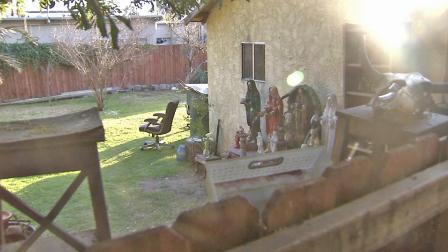 The bones are being tested to see if they are truly human, and an investigation is open to determine whether or not they were obtained legally by the family in the home. They could very well be for religious purposes only, but there is a slight possibility of foul play. Either way, this is a disturbing discovery to had been made in the middle of the night by officers.
~*~ Crime analyst and profiler Chelsea Hoffman is the author of "The Sin City Strangler" & many other works. Contact her privately via the "Case to Case" blog or @TheRealChelseaH on Twitter.~*~