Vampire Diaries' Ian Somerhalder and Nina Dobrev's off-screen relationship is now completely in the open, so you'd think they would take a little care in avoiding gossip in the media. Ian, however, proved Saturday morning that he has loose lips about his kissing activities—ones that don't include Nina as a participant.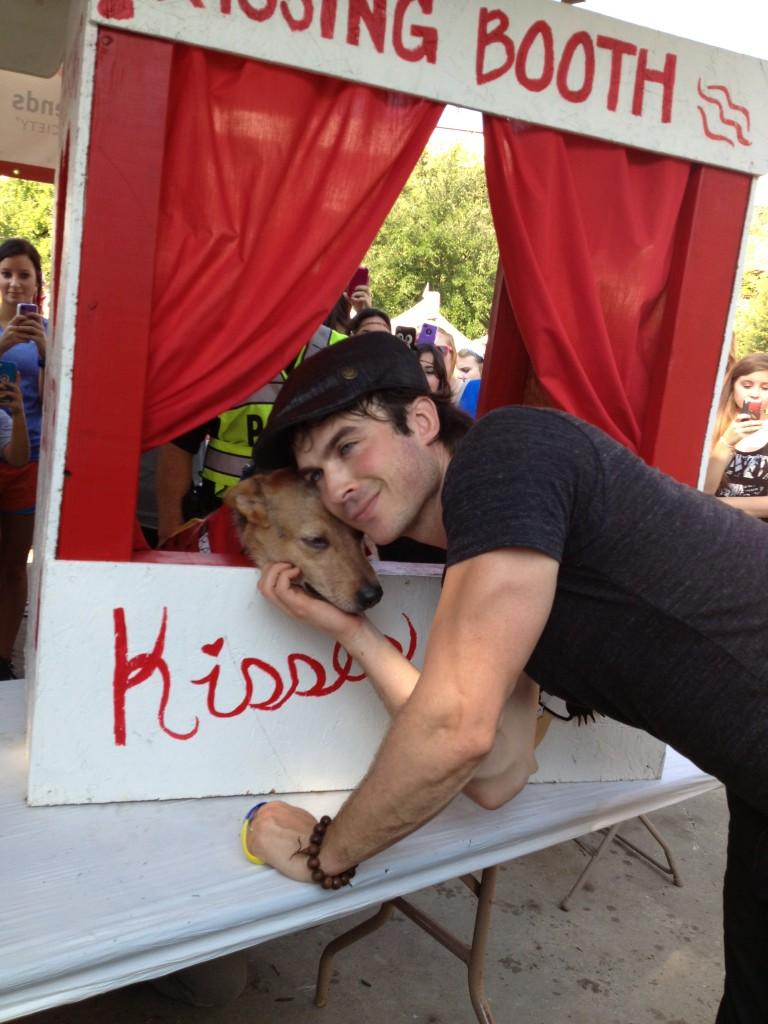 Fortunately, it's nothing Nina needs to worry about; Ian just couldn't resist planting a few smooches on a golden pooch at the Strut Your Mutt event in Lafayette, Louisiana. He's certainly not ashamed about indulging in a little doggie love, either. Ian tweeted, "Whoa! Struttin'Mutt! He needs a home! Please adopt Raj! I've kissed every – ok almost every inch of him;)"
As Somerhalder fans well know, Ian is a sucker for furry friends in need. So, it's no surprise he headed up a team in the charity event that raises funds for animal rescue groups. If meeting little Raj at the kissing booth wasn't enough to make Ian smile, a grin from ear to ear was ensured when the Ian Somerhalder Foundation team won.
Photo Credit: Twitter