The Real Housewives of New Jersey star Jacqueline Laurita has finally made a decision when it comes to her friendship with Teresa Giudice. After all of the drama that happened last year, Jacqueline had a hard time walking away from the friendship. It was almost like she was waiting for Teresa to apologize, so they could go back to the way they were. However, when Teresa finally did apologize, everyone around Jacqueline said that Teresa's apology wasn't sincere, so Jacqueline stuck with the other women. Well, after experiencing a negative backlash from her behavior on field day with Teresa and Gia, she is done trying to make nice with her former friend.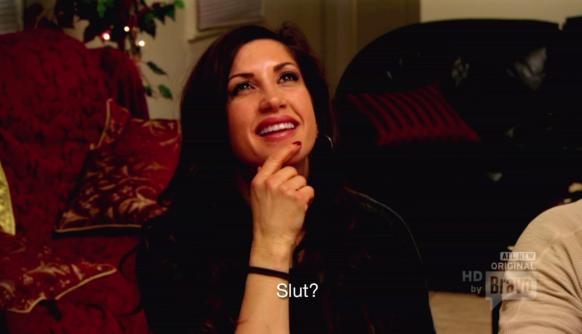 "I'm over the Teresa and Gia thing," she told a friend who spilled the beans to Radar Online. "In retrospect, do I think I should have read her the book? My answer is NO, and I apologized for that many times," she explained. "I love Gia and I also tried to comfort her and tried to convince her to come back to joining field day. I even rewarded her with Provolone cheese, unwarranted."
It sounds like The Real Housewives of New Jersey star Jacqueline Laurita thinks that giving Gia the cheese was a big gesture, but Teresa probably doesn't see it that way. In fact, it sounds like Teresa isn't exactly willing to forgive Jacqueline for what happened, sending out various messages to the press. "Teresa can try to spin it any way she'd like but she, or anyone else for that matter, will NEVER convince me that I attacked her child or tried to belittle her," Jacqueline explains.
Well, it sounds like this friendship is indeed over now, as Jacqueline is finally starting to discuss what happened with Teresa.