Update: 10-year-old Jade Morris has been confirmed as dead by the Clark County Coroner's Office. It's also been determined that the 10-year-old Las Vegas child was stabbed to death. This horrific revelation further draws attention to the soon-to-be stepmother of the murdered child, Brenda Stokes — who is openly being referred to as the murder suspect in this case.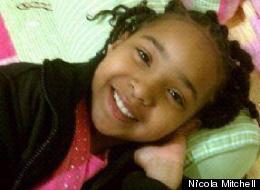 Aside from the visual confirmation given by the girl's family, coroners were able to identify Jade via dental records, facial recognition and her clothing. The DNA analysis is still pending, but it's pretty much accepted that the child has been murdered.
She died from several stab wounds. Jade Morris was brutally murdered by someone, and evidence found in the car used by Brenda Stokes as well as the home indicates that police have their killer — though Brenda is not cooperating with the investigation. In this Gather News article, it was speculated that the child could have been harmed as a result of some kind of conflict involving the Bellagio slashing victim, Brenda Stokes, and her father. Now it seems that this speculation was right on the money. The girl's family suspects a love triangle fueled this crime. So, could this mean that Brenda Stokes killed the 10-year-old girl in a rage caused by her fiance cheating on her?
Whatever the motive may be, what matters now is that Jade was found and now it's time to work on bringing her justice. The death penalty is on the books in the state of Nevada with a rich history of criminals volunteering for the sentencing, believe it or not. What form of punishment do you think will be given if this woman is found guilty of murdering Jade?
Photo: Huffington Post
Crime analyst, profiler & future criminologist Chelsea Hoffman can be found on Huffington Post or Chelsea Hoffman: Case to Case. You can follow her on Twitter @TheRealChelseaH or contact her via her personal blog. Fan the Facebook page for updates on missing persons cases, issues in civil rights and details on Chelsea's fiction works.