Porn star actor James Deen, who is apparently a 'fan favorite,' is set to star in a movie with Lindsay Lohan. Is Lohan so hard up that she's looking to do porn now for jobs? Actually, it's the other way around! Deen is going from porn to mainstream (although if he wants to try to clean up his image, Lindsay Lohan might not be the co-star he's looking for).
Reports say Bret Easton Ellis (who is the author of American Psycho, novel-turned-to-film that Christian Bale made famous) is working on a new project called The Canyons, and he tweeted recently that he wants to put Deen in one of the lead roles. Lindsay Lohan has already been cast as Tara, a former model and the girlfriend of Christian, Deen's character. Christian is described as a "wealthy film producer who enjoys filming his own three-way sex sessions."
?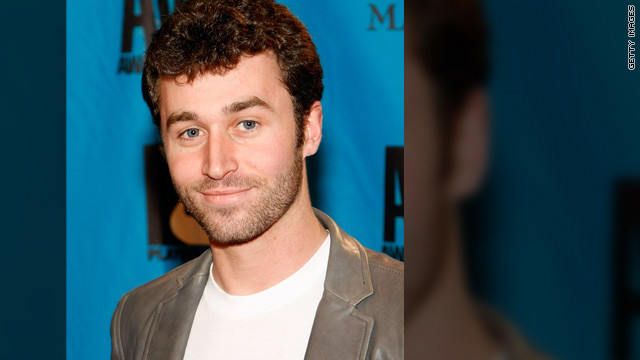 Well, who better to cast for a three-way sex session than a porn star? Deen is described as having major, mainstream appeal. He is 26, is good at acting, "romantic" with his co-stars onscreen, and is surprisingly not bad-looking (surprising because many male porn stars seem to be, ahem, somewhat lacking in the looks category.) In fact, one magazine said: "If you're interested in watching a young, heterosexual nonrepulsive man engage in sex, Deen is basically it."
So, Lindsay Lohan will not be doing porn, but she will being doing a sex scene in a movie with a porn star. As far as James Deen's "acting" skills go, he said of himself: "I pretty much just have sex [on camera] the way I normally have sex." And there you have it. Perhaps Deen and Lohan will be a co-star match made in heaven.
?
Photo courtesy of CNN Entertainment