The tragically short life of 6-year-old Jersey Bridgeman, of Bentonville, Arkansas, was not exactly full of joy. Her father and stepmother are currently sitting in prison, charged with abusing the adorable little girl, and now she is gone, her body having been found in an abandoned home near where she lived with her mother.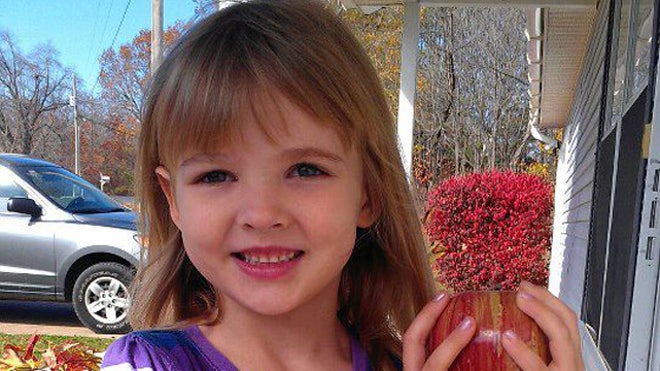 The cause of death for Jersey has not yet been released, but police say they are investigating it as a homicide. Who would do such a thing? Is it possible that the person responsible for this knew of her previous abuse and saw her as an easy target?
Mary Ley is the communications director for Bentonville schools, where Jersey was a kindergartner. Mary says she was a joyful child, in spite of the abuse she had suffered in her short life. It's amazing that a child so young could maintain any happiness, having been through such trauma at such a young age, and by the hands of people she trusted. That's really an inspirational and admirable quality.
While there have been no arrests made regarding the murder of Jersey Bridgeman, someone out there is responsible for this little girl's demise. This person must be brought to justice. Perhaps Jersey's short life was a lesson, meant to encourage something bigger. Hopefully, some good can come of her death.
Photo credit: Fox News