The Jodi Arias trial continues today with the prosecution calling on witnesses to discredit the defense and to prove that she is a liar. Well, how hard can it be to prove that she lies, given that she's changed her story a couple times already? Among witnesses called today, one of Travis Alexander's former colleagues testified that the two were an affectionate couple. This contrasts against Jodi's claims that he "shunned" her in public and only gave her affection in private. That's no surprise, of course!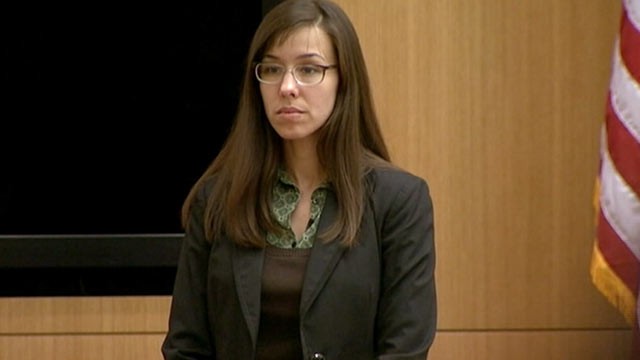 The prosecution is working hard to prove to the jury that Jodi Arias killed Travis Alexander in cold blood, but will they go along with the dog and pony show this trial has become? The defense is desperately trying to save Jodi's life by requesting added charges to fall back on, to convince the jury on convicting instead of first-degree murder. This indicates a fear that she may lose either way.
The most important question in all of this is simple: When will the damned deliberations begin? It seems like everything that could be said has already been said. Right now it's just a pissing contest between defense attorneys and prosecutors and to be frankly honest it's boring. Jodi has testified, the experts have testified. Just get on with this so everyone can move on to the next big thing, the next pariah of the criminal entertainment system.
Photo: ABC News
~*~ Crime analyst and profiler Chelsea Hoffman is the author of "The Sin City Strangler" & many other works. Contact her privately via the "Case to Case" blog or @TheRealChelseaH on Twitter.~*~