Jose Baez is proving to be as media-hungry as ever. After officially dumping Casey Anthony as a client and representing the only suspect in the Robyn Gardner disappearance, he's now inserting his nose into the horrendous case of Trayvon Martin and George Zimmerman. As it's well-known by now, the attorneys representing Zimmerman have dropped him as a client due to his lack of contact with them. Well it appears that Tot Mom's old attorney has something to say about it.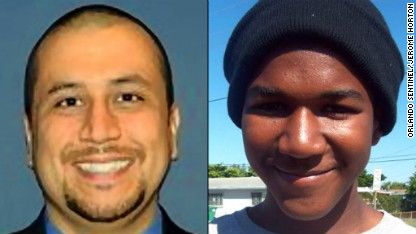 Could Jose Baez be considering lending a hand to help George Zimmerman? He appears to be a fan of getting despicable people out of trouble, as has been proven with the Casey Anthony trial and his representation of Gary Giordano — the only suspect in the disappearance of Robyn Gardner.
Jose says that the way the attorneys handled the Zimmerman nonsense was a "train wreck," but he really doesn't have any room to talk. It would be interesting to see him join forces with this guy though because that would totally prove that he's only interested in controversy and notoriety, oh and money.
Crime analyst and profiler Chelsea Hoffman can be found on The Huffington Post, Chelsea Hoffman: Case to Case and many other outlets. Follow @TheRealChelseaH on Twitter or click here to contact Chelsea directly.