Judge Mark Martin showed the nation that he sees the United States Constitution as a subjective nothing in the eyes of the law and civil liberty. In fact, he did something that would have Americans of many beliefs (or nonbeliefs) fuming mad over his obvious favoritism of a radical Muslim defendant. To be honest, however, this story couldn't come at a better time during rhetoric against a young atheist teenager who fought her school and won over a prayer banner she wanted removed. Radical Christian followers seem to think that the United States Constitution protects them, and only them. That's not the case.
What District Judge Mark Martin did proves that at any point your First Amendment right to free speech can simply be disregarded. If you're physically assaulted by someone who doesn't agree with you, you could simply be called a "doofus" who deserves it. Does that sound like the America any of you grew up learning about and living in with pride? Absolutely not.
An atheist group marched in a Halloween parade in PA dressed in costumes of the zombie versions of different religious figures. Although it may seem offensive, it is still their right! There was a zombie pope and a zombie Muhammed. While marching in the parade, an angered Muslim who was spectating on the side of the parade passageway jumped from the curb and physically assaulted the man dressed as Muhammed. This rabid attacker, Talaag Elbayomy, not only admitted to attacking the costumed Ernie Perce but he was charged for the crime as well.
Now this is where it gets mind-numbing. Judge Mark Martin took over the case and threw it out, therefore allowing this rabid attacker of U.S. citizens to walk freely and to do as he pleases. When he threw the case out of court, he also turned on the victim of the assault, Ernie Perce, and called him a "doofus." He also said that had Perce been in societies in the Middle East for donning the Muhammed costume.
"He let a man who is Muslim, because of his preference of his culture and his way of life, walk free from an attack."
Those are the words of the victim of a violent assault simply because he was expressing his First Amendment rights. The freedom of speech and the freedom of expression is one of the very most basic liberties Americans have come to rely on for ages and Judge Mark Martin violated those basic liberties without even a blink of an eye.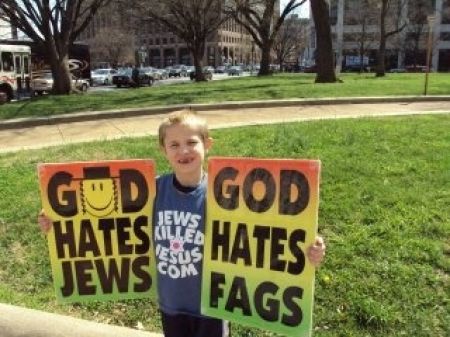 Could this defense be used in events protested by the Westboro Baptist Church? In other cultures around the world the Phelps family would certainly be put to death for their hateful displays of freedoms of speech and freedom of expression. But this is the United States of America. This is not the Middle East. This is a constitutional republic and Mark Martin obviously seemed to forget that.
Wouldn't that make him the "doofus?"
This man needs to resign or he needs to be removed from his position. He is trying to wield power even above that of the U.S. Constitution and he has further victimized a victim of violent crime — crime inspired by religious extremism.
Chelsea Hoffman is a prolific crime writer and fiction author with several works published. Her writing has been recognized by such entities as NBC Dateline and several others. Contact her directly by visiting ChelseaHoffman.Com.Or follower her on Twitter @TheRealChelseaH