There are plenty of strong feelings against Jodi Arias as this trial rages forward as the media circus it is. However, very few are as strong as those expressed by friends, loved ones, and colleagues of Travis Alexander. Jesse Macpherson stressed recently that it doesn't matter whether she premeditated the killing or not. She killed him, plain and simple. Jesse is rightfully frustrated at how this case is dragging on for what seems like an unnecessary amount of time.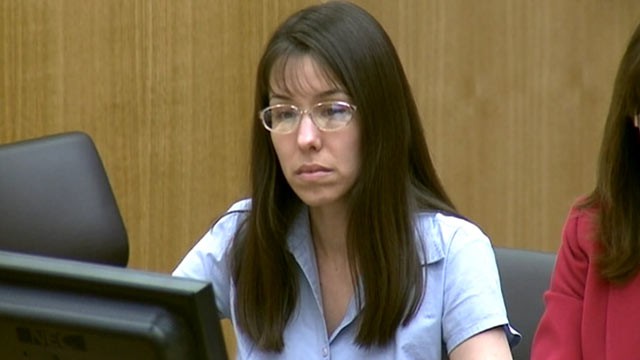 "It's a done deal — let's lock her up, kill her and move on!" Jesse said. "The only thing left to do is to bring the person responsible for this obscene act to justice and put the family and everyone else at ease by ending this trial," he added, about the length of time this case has spanned.
In June it will be five years since Travis was stabbed nearly 30 times with this throat slashed before he was shot in the face. That's a five-year span that his loved ones have sat waiting for justice, and now it's just getting unbearable. The trial could end soon with deliberations around the corner, but it could also end in a mistrial for all that is known—all because of the fighting between the defense and prosecution.
"Sentence this woman so the families can move on," Jesse pleaded.
So when will this happen? Will Jodi Arias be given the death penalty sought by the prosecution? Will the many loved ones of Travis Alexander's see the justice they've wanted for the past five years?
Photo: ABC News
~*~ Crime analyst and profiler Chelsea Hoffman is the author of "The Sin City Strangler" & many other works. Contact her privately via the "Case to Case" blog or @TheRealChelseaH on Twitter.~*~