Justin Bieber and Selena Gomez may have only split last week, but Justin's not wasting any time getting on with his life. The "Boyfriend" singer has not only gotten pulled over by police for making an improper turn, and been seen zooming around on his motorcycle, but he's also been hanging out with former Full House star, and fashionista, Ashley Olsen.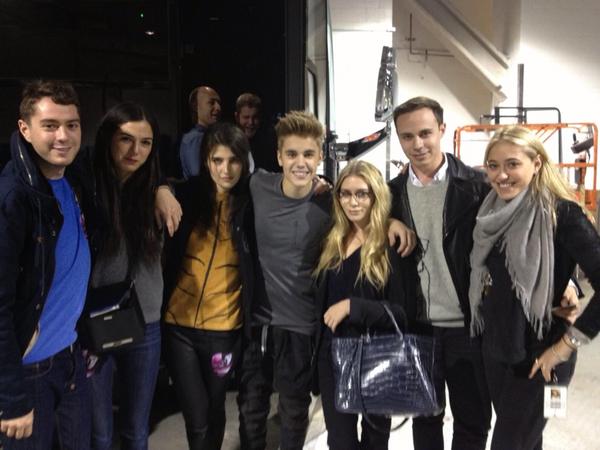 Justin and Ashley were both at the Textile Elizabeth & James event, which is the denim label that Ashley owns with her twin sister, Mary Kate Olsen. After the event, a photo of Bieber putting his arm around Olsen showed up on the official Elizabeth and James Twitter account.
It seems that Justin is trying to stay busy to help keep his mind off of his heartbreaking split with Selena. The pair, who dated for over 2 years, were one of Hollywood's golden couples. However, they may be done for good, as Selena reportedly wants nothing more to do with Justin, at least romantically. (Is she crazy?!)
Either way, fans are rooting for Justin Bieber to get over his split with Selena Gomez in a healthy way, and maybe even write some hit breakup songs like his pal Taylor Swift!
Photo Credit: Twitter