His appearance was hyped up for days, and even though The Voice is a popular show, there is a good chance that the promise of seeing a clip from Justin Bieber's new music video helped to reel a few new fans into the show!
Shortly after 9:30 pm EST, Bieber took the stage with Carson Daly to première the clip from Boyfriend. It was a short clip, but certainly left fans wanting more! He also revealed that the new album will be released June 19, and plenty of Beliebers ran to mark their calendars! Not only that, but he also confirmed that he will perform his new hit on The Voice during their season finale!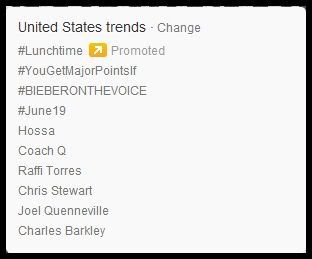 After the clip, The Voice tweeted, "Yep. You heard @justinbieber: we'll have #BieberOnTheVoice for the finale! #Beliebers, mark your calendars and prepare your screaming lungs."
Of course, the show wasn't the only one tweeting! In fact, Twitter went into a frenzy following Bieber's appearance and not only was #BieberOnTheVoice trending, but also #June19 hashtag.
Bieber is a super star and it is obvious that he has a lot of die-hard fans! Were you tweeting about him after his appearance? Did you even watch it?
© Corrina Jean