Justin Bieber and girlfriend, Selena Gomez, were reportedly spotted today hanging out in the Hampton's. Why wasn't the Canadian singing sensation in Canada celebrating Canada Day with Will and Kate? Hmmm…
Justin and Selena were reportedly shopping at the Flying Point Surf and Sport shop in Bridgehampton. They later were spotted by observers boarding a yacht. Was it stationary or was it going to take the cute celebrity couple off to a undiscolsed locale to celebrate the 4th of July in style?
Enjoying a day out, it shows that the Bieber obviously isn't concerned about being compared to Buddha by Transformers actor Shia LaBeouf during an interview on Jimmy Kimmel's late night talk show yesterday. Apparently, Shia was a little peeved at the Bieber and his worldwide domination, so he made up for his earlier negative comments by saying Bieber was similar to Buddha. Maybe Shia should start taking some notes from the Canadian heart-throb?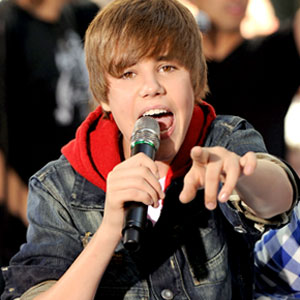 The clip additionally showed a star-struck Selena Gomez hugging Shia, whom she has a massive crush on. Should Bieber watch out now that Shia has met his girlfriend? Probably not, as Shia told Jimmy Kimmel he has a girlfriend of his own to keep happy. It didn't seem to be putting any strain on their relationship as Justin and Selena shopped and enjoyed a relaxing day in one of the countries most lux places.
Photo courtesy of E! online