Katy Perry and Justin Bieber are tight like sister and brother… make that mother and son?! Perry was not shy in showing her love to the Biebs over the weekend during her visit to Calgary's Stampede, Canada, where she attended the so-called world's biggest rodeo with friends. She even posed with the Biebs, well, with an enormous painted likeness of the teen pop sensation, and sent him some Twitter love, too!
Obviously, Canada loves their boy wonder and Calgary's Stampede's massive, graffiti-inspired mural of Bieber is definitely a statement maker. Although his face may not be the perfect rendition, the artist captured his signature hair nicely, and there's no questioning the identity of the painting.
The best part about the mural, though, is Katy Perry mugging for the camera in front of it. Donning a rodeo-ready cowboy hat, a pink plaid shirt and jeans, and wielding a corn cob in one hand and flashing a peace sign with the other, she's the exact antithesis to the hip swagger of the Justin Bieber artwork (well, except for that peace sign). And, it's quite entertaining!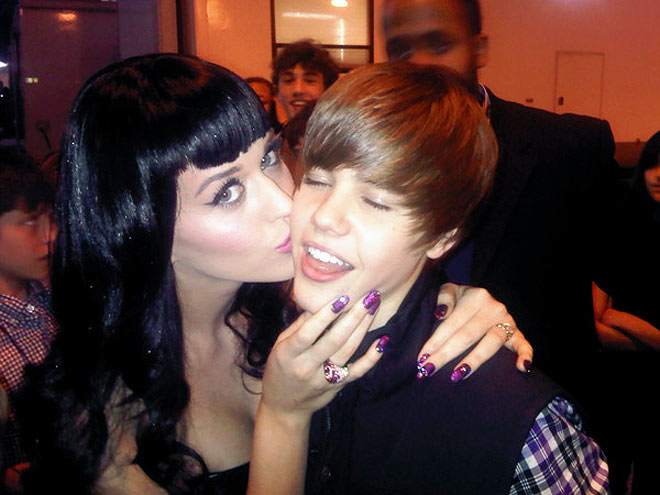 Her Twitter message to go along with the pic? "Eatin corn on the cob and hangin' with my adopted son, The Biebs." Yee-haw!
Justin Bieber, the real one, should have been there for the fun. After all, not bad for a kid to have Katy Perry as a second mom. Maybe she would have bought him some cotton candy!