Kim Kardashian may have pulled out all of the stops for her glamorous Golden Globe Awards after-party ensemble on Sunday night, but she still has her priorities!
The entrepreneurial fashionista and reality TV star snuck out of the InStyle/Warner Bros. soiree just after midnight, reportedly to get her spray tan fix for an upcoming Redbook photo shoot.
However, at the Golden Globes, K.K. already looked plenty bronze in her strapless black Nina Ricci gown (stunning!), Lorraine Schwartz jewels and Christian Louboutin heels.
But, she showed no shame for achieving the maximum faux glow, Tweeting, "I left the Golden Globes party and came home to a midnight spray tan! LOL…Thanks Jimmy CoCo for the late nite tan!"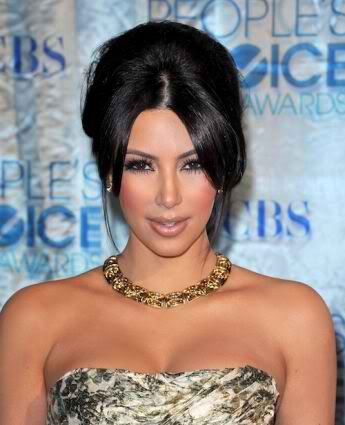 Before Kardashian left, she made sure to mix with her favorite stars, including Glee's Lea Michele and Globe trophy winner Chris Colfer. She posted on Twitter plenty of candid pics, while writing "I think I'm in love with @MsLeaMichele! So beautiful and so talented!" followed by "Singing a high note with @ChrisColfer CONGRATS!"
A glam-packed night of Globes, Glee and her go-to tanning guy? Check, check and check for Kim Kardashian!
Photo: Kim Kardashian