Kira Trevino remains missing but the latest update in her case shows that officials are gathering evidence against her husband Jeff Trevino. Officials are seeking all content off of the Facebook accounts belonging to Kira, Jeff and their roommate Matthew Roff. What will they find?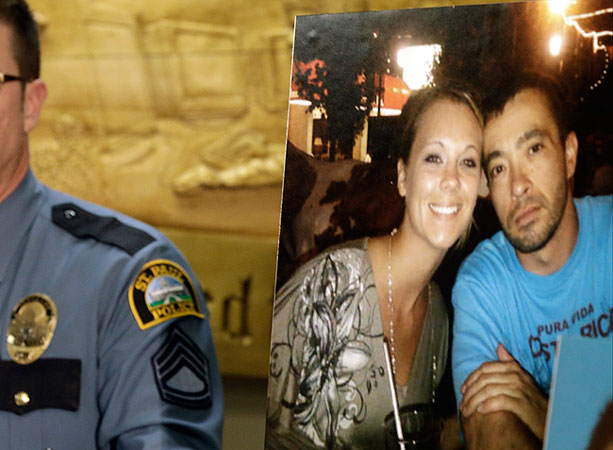 The latest push for evidence comes after a friend of Jeff's informed officials of strange online behavior. It appears that Jeff had signed the initials NWNP on some of his recent posts on the social networking site. After doing some research the friend believes that NWNP stands for No Witnesses, No Proof.
It wouldn't be the first time someone used a social networking profile to leak out clues of their own crimes, and the evidence against Jeff Trevino thus far indicates that he's not the brightest bulb in the bunch what with there being blood splatter all over his bedroom and surveillance footage showing someone abandoning Kira's car and then hailing a cab — which dropped the male figure off near the home the two shared. It looks like nearly no attempts were made to get away with the crime, to be honest.
It's good that Matthew Roff's account is also being looked at by officials. It seems hard to believe that a murder could take place in the Trevino home without the roommate at least being aware of some kind of issues. With witnesses claiming to see two men struggling with what looked like a body on Keller lake, more suspicion is added.
Will Facebook lend in the resolution of this case? The body of Kira Trevino still hasn't been found after several searches, but it's still important to hold onto hope that something positive may happen with this latest news.
Photo: PublicRadio.Org
~*~ Crime analyst and profiler Chelsea Hoffman is the author of "The Sin City Strangler" & many other works. Contact her privately via the "Case to Case" blog or @TheRealChelseaH on Twitter.~*~