Kristen Stewart Taking the Show
On the Road
Today 5:55 AM PDT by Breanne L. Heldman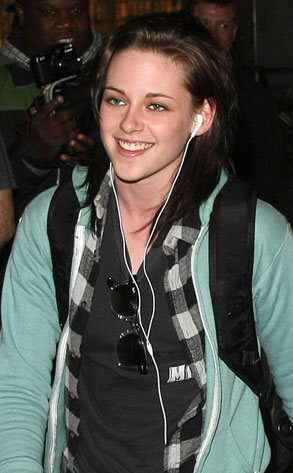 Daniel/Sean/INFphoto.com
Despite her mean face at the Met Gala, Kristen Stewart can get excited about things.
For example, she's clearly bursting with glee (not that kind of Glee) over her next project…and we're not talking about Breaking Dawn.
"I am very much attached to a movie that has been trying to get made forever," she gushes to USA Today. "Not that this is going to help it, but maybe I can just brag a little bit. I am super excited about it, too."
So what's the "big deal" deal she's brokered?
"I am about to play Marylou in On the Road," she confesses.
Filmmakers have long been attempting to bring the Jack Kerouac 1957 classic to the big screen. While both Francis Ford Coppola and Gus Van Sant have been unsuccessful in their attempts, it appears Motorcycle Diaries director Walter Salles is beginning to get the wheels turning in earnest.
Tron: Legacy's Garrett Hedlund and British actor Sam Riley are rumored to be taking over the male leads of Dean and Sal, respectively.
Shooting reportedly begins this summer.
Read more: http://www.eonline.com/uberblog/b179721_kristen_stewart_taking_show_on_road.html?utm_source=eonline&utm_medium=rssfeeds&utm_campaign=rss_vampires#ixzz0nAHpg5lR