The parents of Lauren Spierer have revealed that there is new information in the investigation into their daughter's disappearance. However, the details of this "new information" aren't yet being revealed. This of course opens the way for plenty of speculation.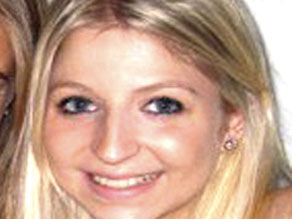 What's most important this holiday season is that the parents of Lauren Spierer get to the bottom of things and find closure. There is a very slim chance that Lauren is being held captive somewhere. She's been missing since June, and the details in the case have been nothing but confusing and negative. Lauren was last seen wandering home barefooted and drunk. She vanished in the early morning hours. There have been friends of hers who are not being cooperative, and that's such a shame. Whatever it is that's being hidden can't be good, if anything is being hidden at all.
It's been acknowledged by police in Bloomington that there is a possibility that she could've died from a cocaine overdose. However, they need to continue investigating this as a possible abduction. Leave no stones unturned and look at any possible theory in this young woman's disappearance.
Chelsea Hoffman is a prolific crime writer and fiction author with several works published. Her writing has been recognized by such entities as NBC Dateline and several others. Contact her directly by visiting ChelseaHoffman.Com.Subscribe to stay up-to-date on the latest in true crime and niche entertainment.