Leah Calvert revealed on Teen Mom 2 season five that her daughter Ali Simms had a rare form of muscular dystrophy that is supposed to worsen as she grows. The news was devastating to the whole family, but there is still hope for little Ali, who is progressing at an amazing rate.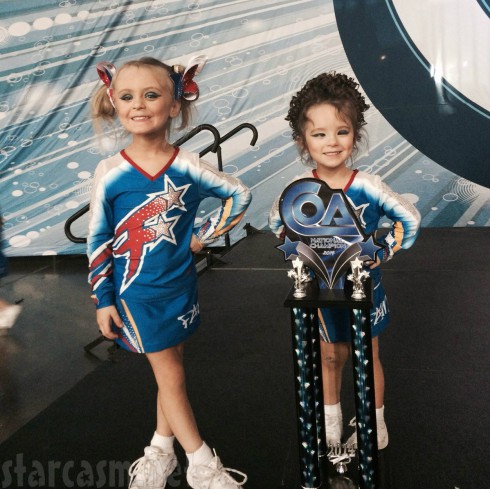 Despite Ali's condition, she is living life like any other little girl would and not letting her disability hold her back, Starcam reported. She is running all over the place and even competed alongside her twin sister Aleeah in the COA Midwest National Championship in Central Ohio, helping her team bring home a title.
"Ali is running… She has so much determination," Leah revealed. "We're in awe of how she handles adversity."
Thankfully for Ali and Leah, they are surrounded by so many who care, love and support them and the Simms, Messers and Calverts are one big family who does just that.
"She's doing so much better than expected," Leah said. "We don't know what the future holds, but this is proof that we should never give up hope."
Photo Source: Starcasm