Lindsay Lohan had one shining week of neutral publicity until an onslaught of scandal came pouring in this week. Aside from bad teeth and community service issues, the latest bit of news may just land LiLo back in the slammer.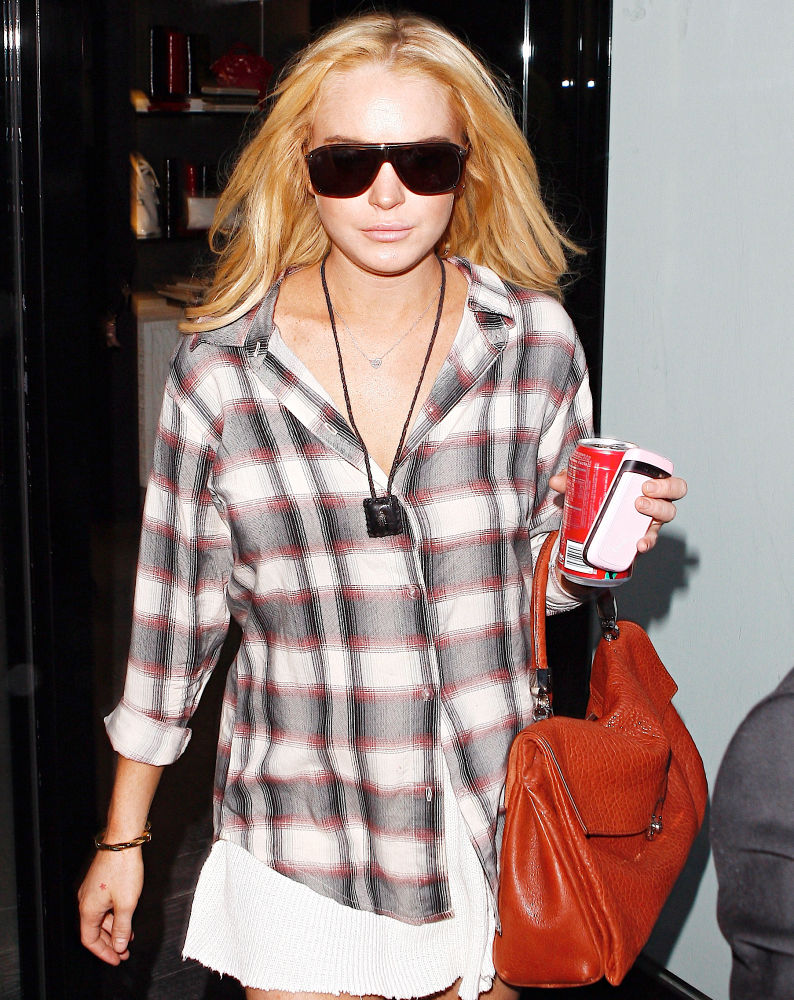 TMZ just released the news that Lindsay Lohan has not been seeing a court ordered psychiatrist. She has directly violated a judge's orders to see a shrink once a week since her last release from jail. Why isn't she taking things seriously? It's obvious that Lindsay is neglectful on many levels; with the money to afford a designer sports car, she could afford to fix her teeth. She could also certainly afford the time to see her court appointed shrink.
This doesn't look good for Lindsay Lohan, especially since she was just "fired" from her community service gig at a women's center. Lindsay says they were being mean to her, but reports say she intentionally blew off several appointments to work there, therefore violating the terms of her community service with them.
So do you think Lindsay will end up in jail from this latest discovery? Certainly the judge can't be too amused with her antics. While she's out yucking it up with designers and making out with her mom at the aging woman's birthday party, she could be following her court orders and avoiding jail time. Obviously she just doesn't care.
—~~*~~—
©2011 Chelsea Hoffman is the Author of "Chloe and Louis," and the "Fear Chronicles," series of books. She also covers a myriad of true crime stories online. Click here to visit Chelsea Hoffman's official blog and contact website. Be sure to like the page to become a fan!
—~~*~~—