Was lizard meat served in an airline meal? According to a Puerto Rican woman, yes, it was. The woman claims she unknowingly at lizard meat which was in her chicken dinner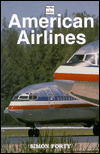 airline meal in 2003. She also claims she was distracted by watching the airline's movie at the time and didn't realize until later that she had eaten lizard meat.
The woman, Monserrate Luna, is now suing American Airlines for $15 million over her "lizard airline meal." Despite Luna's claims, American Airlines' attorney, Kenneth Gormley, said there was no lizard meat in the airline meal.
For $15 million, who wouldn't eat lizard meat? It is highly doubtful that American Airlines serves lizard in its meals. Wouldn't that be more expensive than chicken? Airlines are trying to cut costs these days, right?
Kenneth Gormley said it was chicken skin, "There may have been some feathers, or what looked like feathers but there was no lizard."
Another flaw in the Monserrate Luna's claim is that no other passenger from Monserrate's flight has stepped forward to say they were also fed lizard meat. Seriously, the on going joke is that everything tastes likes chicken and apparently, at least to Luna, lizard is one of those things at least until the aftertaste kicks in.
Who do you believe? Was Monserrate Luna fed a lizard airline meal or do you think she's just gone over the luna?
© Evalynn Saeyang – Gather Inc. 2010