London 2012 has certainly been a hot topic today! After the success of the athletics at the Olympics, the T44 200m final was always expected to be popular, but one athlete made sure it hit all the headlines—and there was an appearance from Kate Middleton, too.
South African runner Oscar Pistorius had lead the race before being overtaken by Alan Oliveira in the final 20m. Although the pair were close, with times of 21.45 seconds and 21.52 seconds, Oscar felt a strong injustice.
Speaking to broadcaster Channel Four immediately after the race, Oscar said, "We are not running in a fair race here. I don't know how you can come back, watching the replay, from eight metres behind on the 100 to win. It's completely ridiculous."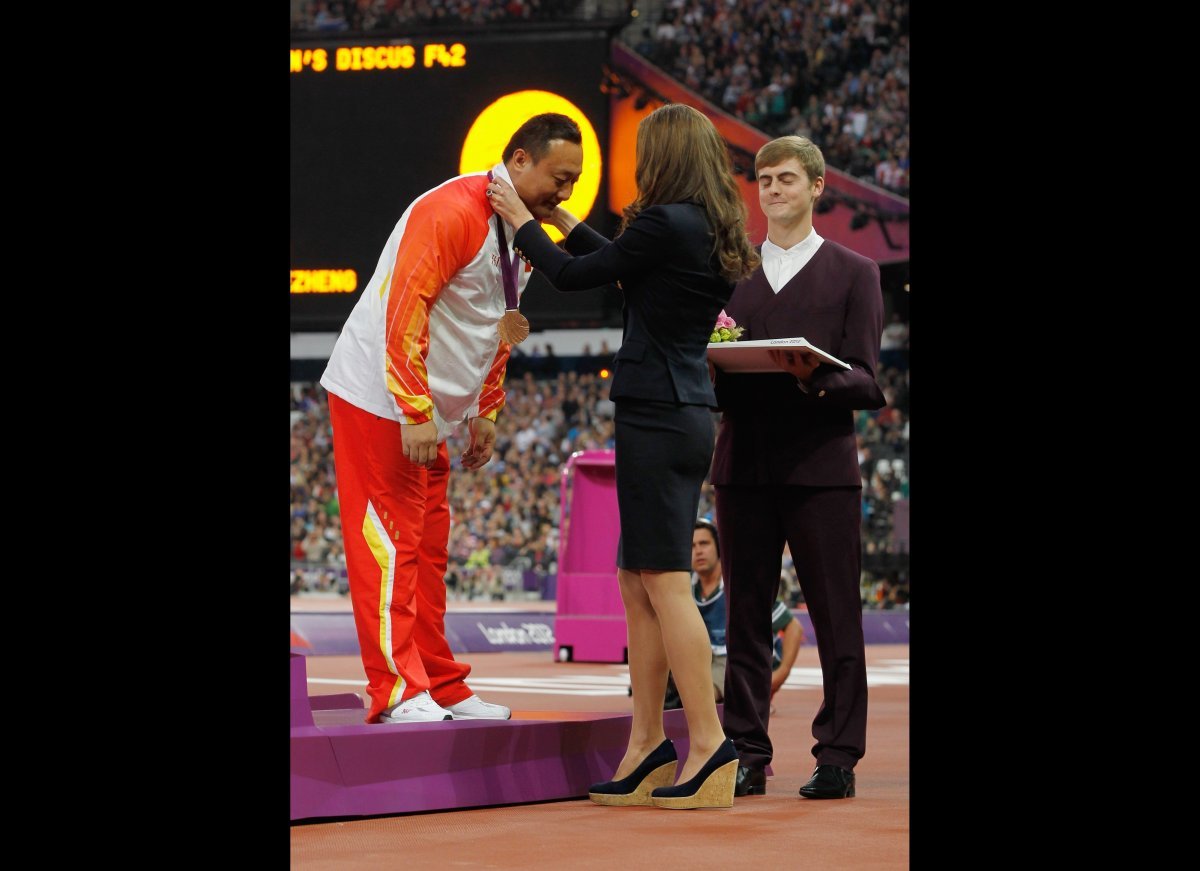 Alan, who had previously said that Oscar was his hero, admitted that the comments were hard to take. He also defended the length of his blades, and stated that he had been through the necessary processes and checks.
This morning, Oscar apologised for his comments after the Paralympic Committee stated that all blades had been checked. It also emerged that the reason for Oscar's shorter blades was to keep him eligible for the Olympics, along with the Paralympics.
The organisers had hoped that the discussion would die down when Duchess of Cornwall Kate Middleton emerged to give out medals, but that didn't pass without incident either.
As Kate presented Mehrdad Karam Zadeh with his silver medal, he noticeably kept his hands clamped to his side. While Kate did not offer her hand either, she looked noticeably awkward as she walked away.
It is widely thought that the 40-year-old Iranian athlete refused his hand due to Iranian laws regarding unrelated women, and St James Palace maintained that Kate had been warned to expect him to refuse. The Iranian Delegation in London has not responded to the incident, although games organisers were quick to end rumours that he was trying to make a political statement.
Last year, the Iranian volleyball team had to make a public apology after they were filmed shaking hands with a female referee and then branded "stunning and inappropriate" in the country's media.
While Kate's presence had not been formally announced, it was suspected that she would hand out medals at some events. Many had thought her visit would be rearranged following the women's discus medal drama, which resulted in the wrong person being awarded gold—and then failing to turn up to a medal ceremony to be awarded the correct medal.
However, the Duchess might have proved a fantastic distraction for visitors. Dressed in a dark navy pencil skirt and jacket, with clear military inspiration, Kate wore a colorful nautical scarf and her trusty blue wedges. Despite the awkward moment with Mehrdad, she seemed in her element watching the sports, and the Palace were quick to release news on how much she had enjoyed her part in the day—and how thrilled she was to award a gold medal to Briton Aled Davies.
The past few days were definitely an eye-opener for anyone who thought that the Paralympics could never live up to the high-profile drama of the Olympics.
(Photo via Huffington Post)